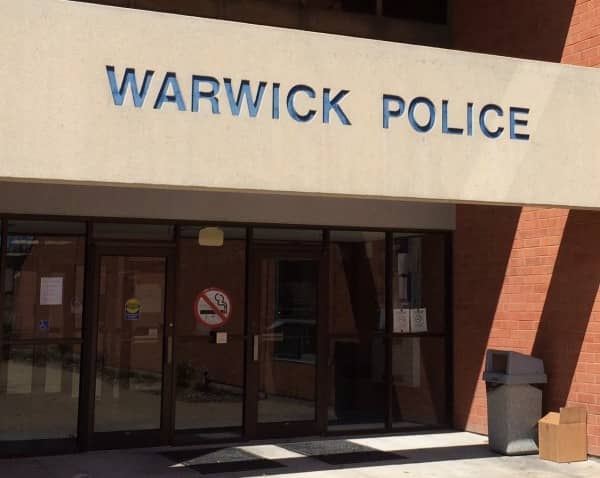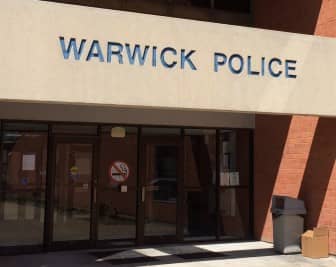 Editor's note: This article has been updated to reflect new information on Cunningham's attempted murder conviction provided by Warwick Police.
(UPDATE: 7:09 p.m.)Warwick, RI – A man injured as he exchanged gunfire with Warwick officers on Arnold Neck Drive Monday was wanted for violating parole on a CA attempted murder conviction, according to Warwick Police.
"I think it was a difficult day in our city, but our officers did an incredible job," said Avedisian, who met with the police involved Monday afternoon. He said he thanked them for all their efforts and their service.
Avedisian said he first learned of officers' pursuit of and gunfight with Kenneth Cunningham, 39, from several phone calls from Warwick Police Chief Col. Stephen McCartney and Warwick Fire Chief Edmund Armstrong. McCartney quickly notified Avedisian that the officers were not harmed during the incident.
"Which relieved some of the initial concern," he said.
Avedisian said a Warwick officer took notice of Cunningham Monday at Oakland Beach while he was driving in a suspicious manner. The officer was a new member of the force, Matthew Smith, said Deputy Police Chief Michael Babula.
The senior officer with him, Jilda Forcier, ran the plates, discovering Cunningham was was wanted for violating parole on an attempted murder conviction.
Babula said Cunningham had previously been convicted of attempted murder, had served time and had been released on parole, but violated the conditions of his release, resulting in a warrant for his arrest out of California.
Babula said the department is waiting on California authorities to learn the details of Cunningham's warrant, and the circumstances leading to his parole violation.
When the officer attempted to apprehend Cunningham, he fled from her in his vehicle toward West Shore Road, Avedisian said. Additional officers joined her, and they attempted to block him in at the Lockwood Condominium Complex on West Shore Road.
Cunningham waved a gun at the officers when they stepped out of their cruisers, and he drove into a cruiser then fled away from the condos before leaving his vehicle. Cunningham ran through the woods across a set of nearby railroad tracks, into the parking lot of the Crow's Nest Restaurant at 288 Arnolds Neck Drive, Avedisian said.
Warwick officers pursued him to the lot, where he began firing shots at them with the gun. The officers only fired on Cunningham after her began shooting at them. The officers and Cunningham fired several shots, and Cunningham was hit  in the torso and arm. After, police subdued and arrested him, Babula said.
Babula said the officers involved remained cool and calm, and professional. "It was a tremendous job by the officers," Babula said.
Warwick Police reported Cunningham was transported to Rhode Island Hospital. No information on his condition was available from the hospital Tuesday.
Cunningham had past convictions in local cities, including Warwick, for car theft, possession of stolen goods and disorderly conduct in the 1990s, according to Amy Kempe, spokesperson at RI Attorney General Peter Kilmartin's office. Kempe said there are bench warrants for Cunningham's arrest on the following charges:
1992, Warwick: Driving motor vehicle without consent (5 years suspended)
1993, Warwick: Possession of a stolen motor vehicle (5 years, one year to serve)
1993, West Warwick: Receiving stolen goods over $500
1993, Woonsocket: Simple Assault (1 year probation)
1993, Cranston: Disorderly Conduct (six months, suspended)
Warwick Post will update this story as more information is made available.