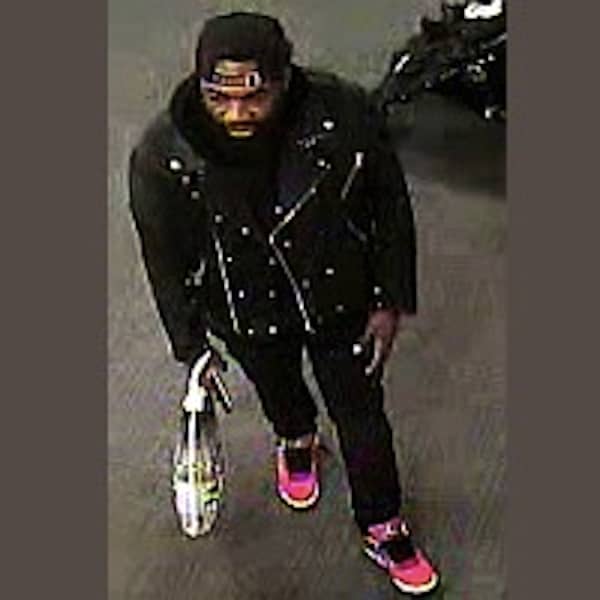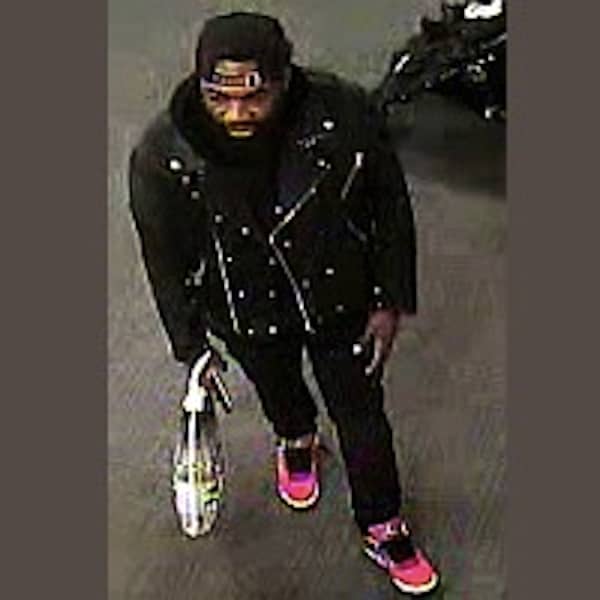 Warwick, RI — Local police are seeking leads in identifying a distinctly-shod man sought in the reported theft of charging accessories for Fitbit wristbands from the AT&T store at Warwick Mall on Jan. 18.
Surveillance photos posted on the Rhode Island Most Wanted website show a tall, slim black man with a beard wearing a baseball cap turned backwards, a studded leather jacket, black pants and pink sneakers.
The website states that the man went into the store at about 1 p.m. and took two charging accessories, hiding them under his shirt before leaving the store "without making any attempt to pay for the concealed merchandise."
Case No.: 15-281-OF
Contact: Sgt. Eric Falcofsky, (401) 468-4254.