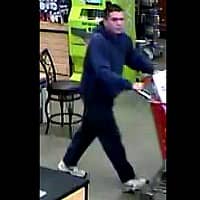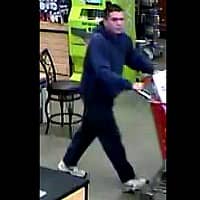 Warwick, RI — Warwick Police have identified a man they sought information on in 2014 after he was caught on video surveillance stealing a a backpack blower and chainsaw from the Lowe's at 510 Quaker Lane.
Police have since identified their suspect as James J. Ellis, 43 of Freetown, MA, according to a release posted to the RI's Most Wanted website.
Warwick Police have issued a warrant for Ellis's arrest. Police describe him as a white male, 6 feet, weighing more than 200 lbs., clean shaven, with brown hair. He is also a suspect involved in similar incidents at other RI and MA Lowe's stores.
Police ask anyone with information about his whereabouts to contact Det. Dave Morrow 401-468-4239.