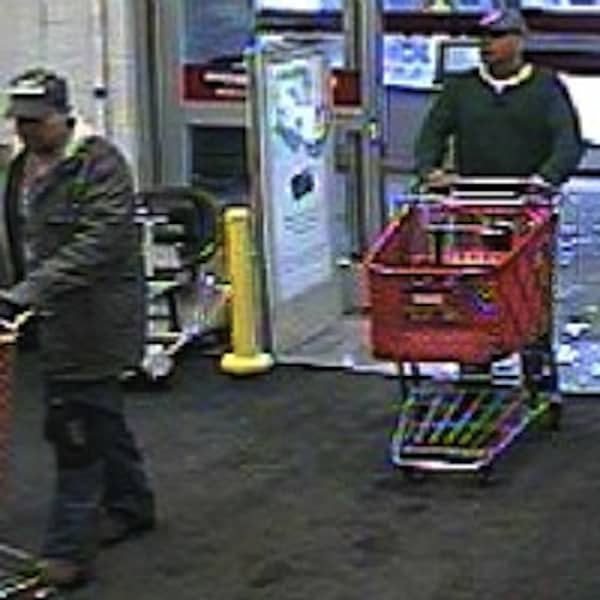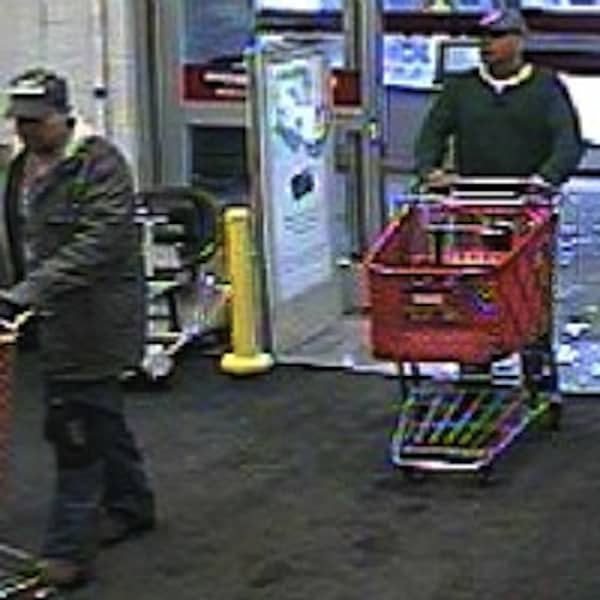 Anyone with information on these cases is asked to contact the Warwick Police Department at (401) 468-4259. Where specific contacts have been provided, ask for the investigating officer to report tips.
Duo sought in tool theft:
Warwick Police posted surveillance footage on the Rhode Island's Most Wanted website of two men suspected of stealing $3,000 in tools from the Lowe's Home Improvement Warehouse at 510 Quaker Lane on April 23.
According to police, the two men went into the store just past noon and ran out pushing two carriages full of tools, including a DeWalt combo kit and a Husqvarna chainsaw.
Witnesses reported seeing the men, described as being in their mid-30s with heavy builds, leave the scene in a silver or gold SUV. One suspect was observed wearing a black knee brace or pad on his left knee.
Case Number: 14-2136-OF
Contact: Det. Dave Morrow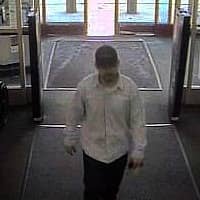 Credit card taken from YMCA, used at Best Buy:
A white male is being sought for apparently stealing a credit card from the men's locker room at the Kent County YMCA and using it at the Best Buy electronics store on Rte. 2.
Police reported that the theft and fraudulent use of the card happened on April 14, and released a surveillance photo showing the man, dressed in a light-colored shirt and black baseball cap, entering the store just before 5:30 p.m.
The man reportedly bought two tablet computers with the stolen credit card.
Case Number: 14-1832-OF
Contact: Det. Shaun Turcotte