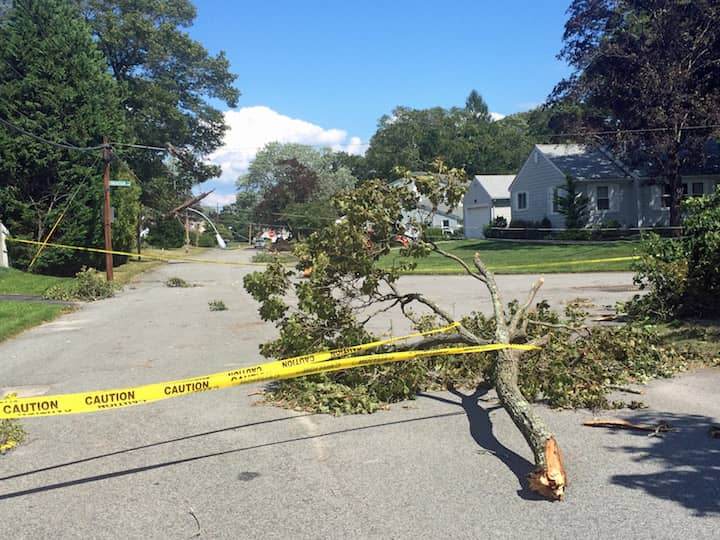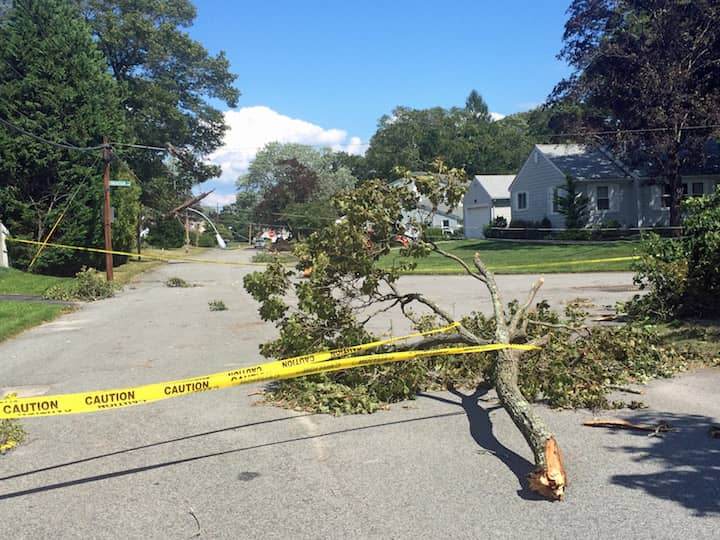 Don't wait: Sign up for updates and breaking news with our FREE daily newsletter.
Warwick, RI – National Grid executives have 85 of their 230 crews working in Warwick after Tuesday's storm, but residents in the Governor Francis neighborhood, one of the hardest hit areas in the city, are skeptical power will be restored soon.
In Lakeville and Governor Francis, "They were by far the hardest hit," said Liz McDonald, senior director of emergency services for the RI Red Cross.
McDonald said the Red Cross Shelter set up last night at Warwick Veterans Memorial High School on West Shore Road served five families overnight. Residents either used the facility to get some food or use a charging station, or both, she said.
Most people, she said, seemed to be fending for themselves.
Given the low demand on the shelter's services, the Red Cross planned to shut down the operation mid-afternoon, then re-open at 5:30 p.m. to serve dinner to families in need, but officials are keeping the shelter open another day.
The shelter will remain open tonight, according to Avedisian's office. Residents who plan to stay overnight should bring personal effects such as toiletries and pillows.
The shelter is also available for those who don't plan to stay overnight but are, for example, seeking some relief from the hot weather.
At about 2 p.m., National Grid executives, Mayor Scott Avedisian, Gov. Gina Raimondo, Fire Chief Edmund Armstrong and Assistant Fire Chief James McLaughlin held a press conference outside Governor Francis Elementary School at 325 Miantonomo Drive.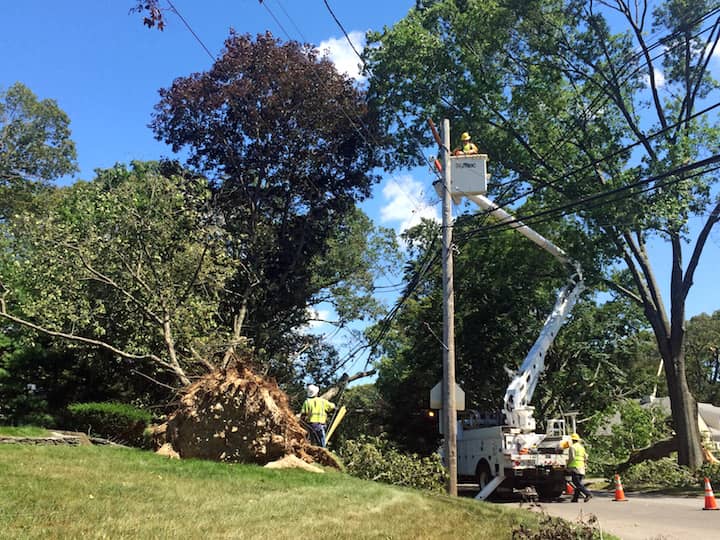 National Grid President Tim Horan said the utility is working hard with Avedisian and Raimondo to return power as quickly as possible. Horan noted the number without power in Warwick is down to only 11,000 today. State-wide, more than 80,000 of the 121,000 people who lost power during the Aug. 4 storm have had their electricity service restored.
Assistant Fire Chief James McLaughlin said there were numerous reports of lightning strikes from the storm, but none of them caused major damage from fire, likely due to the heavy rain that came with it Tuesday morning.
He said that as they were responding to storm-related calls, the department received an  unrelated Haz-Mat call for an ammonia leak at A.T. Wall on Service Avenue.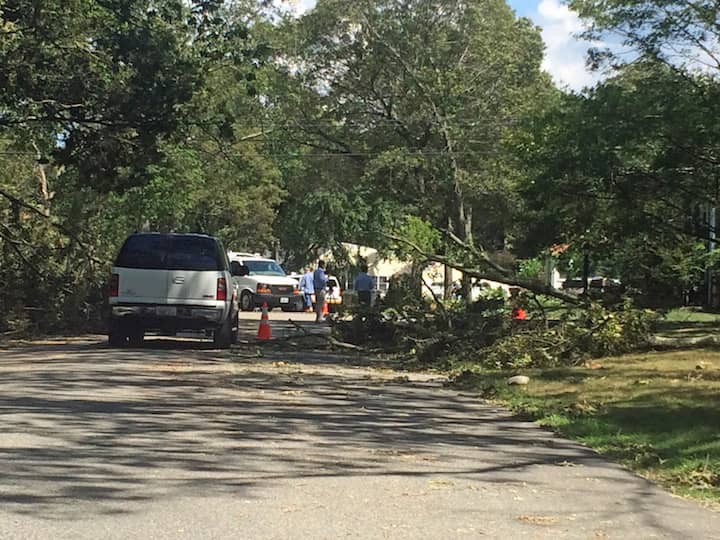 Lakeville and Conimicut were also hit very hard compared to the rest of the city, Armstrong said.
Armstrong said the biggest obstacle for the department is the numerous fallen trees throughout the city. The problem is particularly difficult in the Governor Francis neighborhood, where tree falls still blocked many roads and created de-facto dead ends as of about 3 p.m.
Armstrong said he has crews working out alternate routes around the blocked roads so emergency vehicles can navigate calls as quickly as possible.
"It's nasty," said National Grid spokesman David Graves, who had just visited the tree and branch-strewn neighborhood nearby.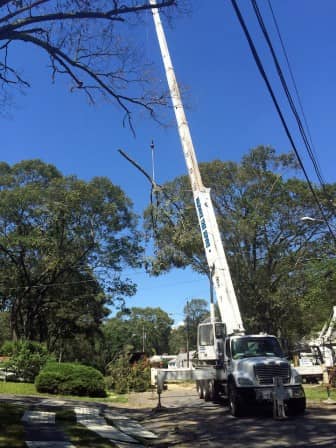 Graves said 85 of National Grid's 230 crews are dedicated to Warwick, and they're necessarily focusing on removing the trees from homes and roads first, so they can get access to power lines.
"It was like nothing I've ever seen before," said Ted Cormier of Shippen Road, who was on his bike watching a crane move a large tree branch off a house on Coldbrook Road.
Cormier said he heard the trees in the area falling during the storm.
"One came down right next to my house. Unbelievable crash," Cormier said. He indicated the neighborhood, still littered with fallen branches and toppled trees on wires.
"I just don't see how we're going to have power any time in the near future," Cormier said.
At the corner of Sqantum and Nashuena Drives, Andrew Dansereau was also skeptical of estimates on when electricity would return.
"National Grid says tomorrow. I doubt it," Dansereau said.
Dansereau, a retired 30-year Providence firefighter, was shocked at the damage the storm had caused.
"This is the most destruction I've seen, from (Hurricanes) Bob, Sandy, Irene, whatever," Dansereau said.