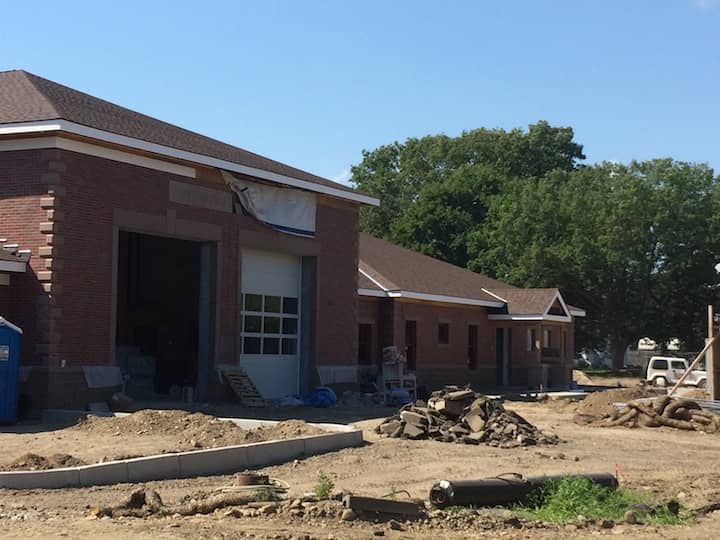 Don't wait: Sign up for updates and breaking news with our FREE daily newsletter.
Warwick, RI – The Potowomut Fire Station, which broke ground in October 2014, is on time to finish as planned this coming fall, according to Warwick Fire Chief Edmund Armstrong.
Armstrong said the project should be finished near the last week of September.
The Warwick City Council approved the $2.8 million project during its Oct. 20 meeting. Officials broke ground on the project a few days later.
Warwick is spending about $300,000 a year to pay East Greenwich Fire Department to cover the Potowomut area. Once the Potowomut Fire Station is open for business, the new facility is expected to pay for itself in a few years in savings from the East Greenwich fire response coverage cost.