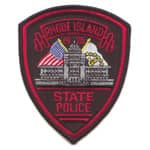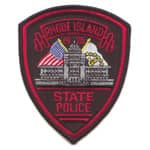 Cranston, RI – State Police are investigating the cause of a single car crash that killed a 19-year-old Warwick woman driving from dinner at her mother's house late Wednesday night.
Alcohol does not appear to have been a factor, said RI State Police Lt. Col Michael Winquist, when Brianna N. Higgins, 19, of 165 Longmeadow Ave. apparently lost control of her vehicle on the ramp from Rte. 37 west to Rte. 295 north at about 11 p.m. July 23. Higgins' 2004 Hyundai struck the guardrail about 500 feet north of Rte. 37, Winquist said, hitting it with the driver's side left front corner of her car.
Higgins was not wearing a seat belt, and was partially ejected from the vehicle during the crash, Winquist said. State Police received a 911 call reporting the incident, and alerted the Cranston Fire and Cranston Police Departments. All three agencies responded to the site.
When State Police arrived, Higgins had already been removed from the vehicle, placed on a stretcher  and was in stable condition. She was transported to Rhode Island Hospital, where she was later pronounced dead.
Winquist said there were no skid marks on the highway that might indicate how fast Higgins was driving at the time of the crash. He said Higgins had just left dinner at her mother's house and was on her way to visit her boyfriend. State Police are continuing to investigate all possible causes of the accident.
"It's a very unfortunate incident. Our thoughts go out to the family of this young woman," Winquist said.
State Police ask anyone who witnessed the crash to contact them at 401-444-1000.