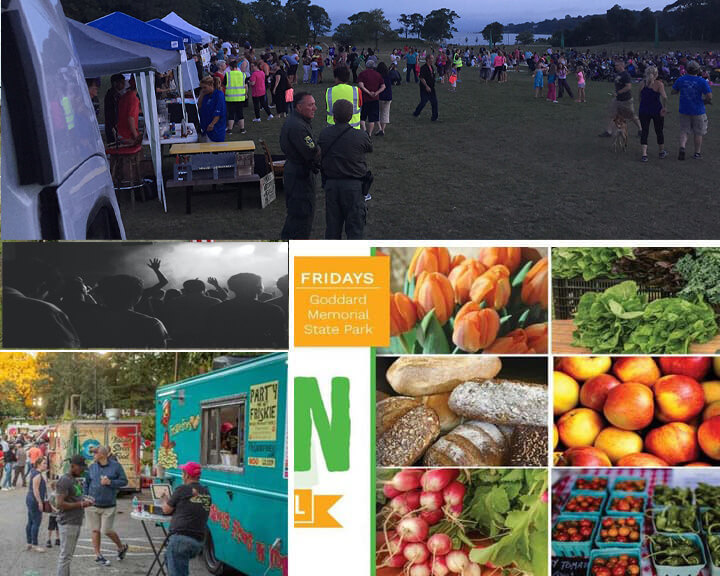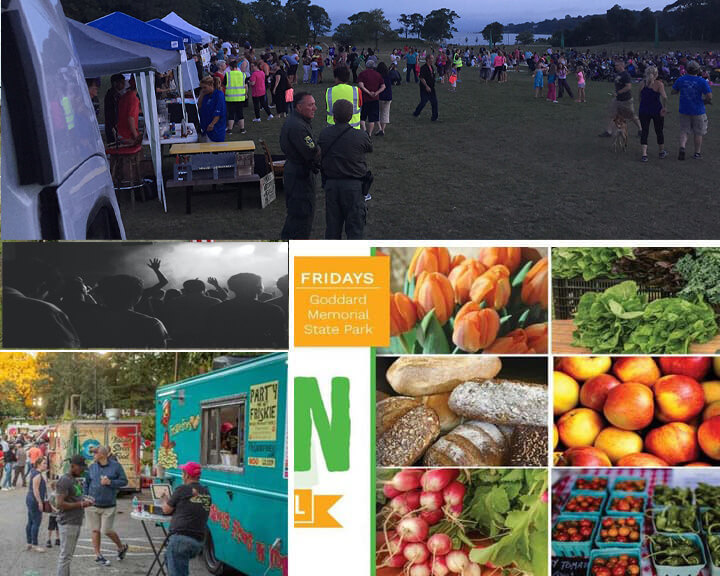 WARWICK, RI — The Warwick Weekend  starts tonight with food trucks and a free viewing of Top Gun: Maverick at Rocky Point Park, more food trucks Friday, and
The weather forecast for this weekend shows high risks of rain Friday and a 50/50 shot Saturday, but it'll be sunny for the balance of the Warwick Weekend Sunday.
Fortunately, most Rhode Island beaches still have a clean bill of health from the RI Department of Health. Some beaches are closed to swimming as we enter the weekend, however. Wednesday, RIDOH announced closures of four beaches due to high bacteria levels:
Warwick Weekend Thursday
Top Gun: Maverick at Rocky Point Park The Central RI Chamber of Commerce hosts their final Movies In The Park, Top Gun: Maverick! Grab your friends, family, blanket, cozy-up under the stars and enjoy the last days of summer. The Movie starts at Dusk.
5:30 pm – Food Trucks
BIG DOG EATS food truck
Friskie Fries PVD
Haven Brothers Diner / Haven Brothers Mobile Food Truck
Iggy's Food Trucks
Kay's Ice Cream
Presto Strange O Coffee Co
Warwick Weekend Friday:
 Goddard Park Farmer's Market Every Friday through Columbus Day Weekend, RI Grown, DEM's farmer's market program, hosts farmer's market at Goddard Park selling delicious and freshly-harvested local foods direct from the farm to your dinner table.
 Roger Williams Food Truck Fridays The Carousel campus at Roger Wiliams Park Zoo has a lot of open space and rolling hills shaded by trees, the perfect spot to grab dinner from a food truck and listen to music and entertainment during the park's Food Truck Fridays event. If you miss this one, don't worry. They're going on every Friday till the fall.
Bring your own Improv This interactive improv show at the Warwick Center for the Arts welcomes voluntary audience participation! You can participate in one of three ways: applaud for a scene you like, yell out fantastic suggestions, or if you feel you're ready, jump up and get involved with us on stage.
Warwick Weekend Sunday:
 Showcase Cinemas $4 Movies, National Cinema Day Showcase Cinemas celebrates National Cinema Day Sunday, Aug. 27 with $4 tickets for any movie, even Gran Turismo, in any format at all Showcase Cinemas including its Providence location and Warwick location in Rhode Island.
New York and Ohio locations are also participating in the promotion.