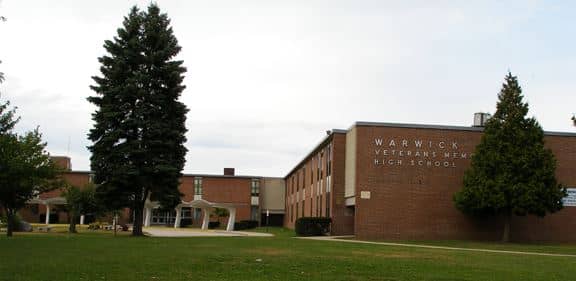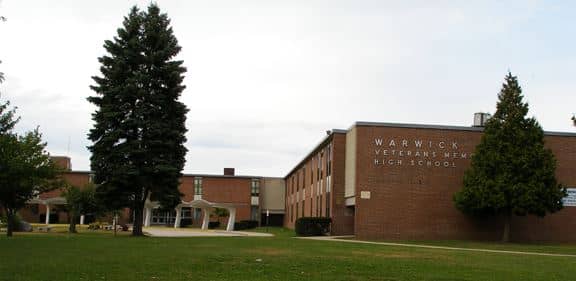 UPDATE – 1:49 p.m.: Warwick Public Schools report that, following an investigation, a report of a person on the roof of Warwick Veterans High School with a gun was a hoax.
Warwick School Superintendent Phil Thornton's office reports that Warwick Police secured the building and determined the threatening call was not credible. Students were released from classes at the school according to the regular schedule.
At about 12:20 p.m., a "robo call," to Warwick Police warned there was a person with a gun on the roof of the school. It is the second time in as many weeks that an automated call threatening safety at the school has been made to police. Police and school officials locked down the school as a precaution while they investigated the threat.
Warwick, RI — Warwick Veterans High School is locked down again this afternoon following a new 'robo call' threatening students and staff at the location.
Police scanner reports of the new threat and lockdown came in at about 12:20 this afternoon. Police report the school is locked down and there is no apparent danger to students or staff, but police are investigating the threat.
According to reports, the school's resource officer received a "robo call" this afternoon threatening violence at the school.
Police and School officials declined to comment further on the matter, as the investigation continues.
This is the second time within a week that a robo call has interrupted classes at the school. A similar threat, which proved a false alarm, was called in Feb. 3.
Warwick Post will update this story as more information becomes available.