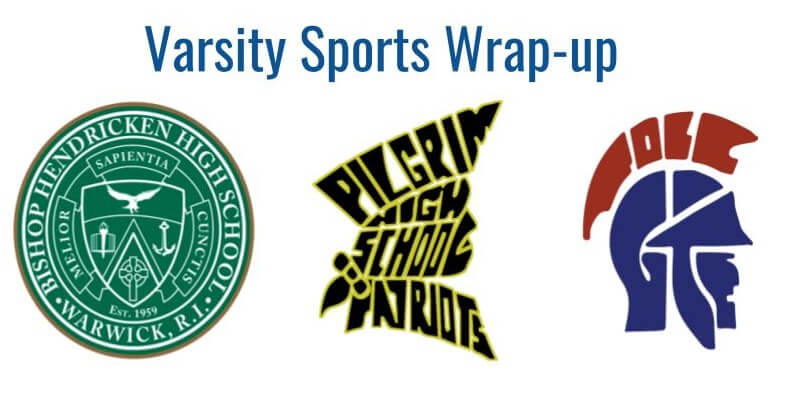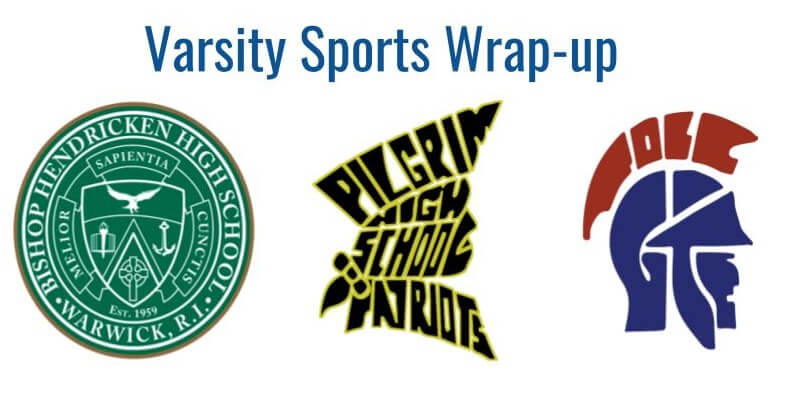 WARWICK, RI —Bishop Hendricken heads to the Division 1 football finals, and the Toll Gate girls soccer team fell in the championship title game during this week's action in Warwick varsity sports, as reported by the Rhode Island Interscholastic League.
Football:
Hawks slip past Central to advance to Super Bowl
Bishop Hendricken defeated Central 21-20 in overtime in the semifinals on Nov. 10 to secure a spot in the Division 1 Super Bowl, marking the 15th consecutive finals appearance for the Hawks.  Junior QB Dylan Lynch led off the scoring with a touchdown in the first quarter. The Knights posted a score from senior QB Avani Rodrigues to tie shortly after, and Central's defense held Hendricken scoreless through the middle of the game to maintain a 14-7 lead heading into the fourth quarter. Hawks senior RB Ronjai Francis powered the offense into scoring position, where Lynch found senior Ben Tilton for a touchdown. The PAT knotted the score at 14-14, and after Hendricken botched a field goal, the game headed to overtime. Rodrigues added six points to the Knights' tally in the extra frame, but Central took an unsportsmanlike conduct penalty after the score and missed the PAT from 18 yards out. Francis rushed for a TD to bring the score even again, and junior kicker Scot Belford secured the win for Hendricken with a successful extra point. Toll Gate fell to Narragansett 27-0 on Nov. 9, with the Mariners notching a TD in each of the first three quarters and added 6 more in the final stanza for the win. Pilgrim defeated Classical 17-7 on Nov. 9,  after battling to a 7-7 draw at halftime.
Next up: Hendricken faces North Kingstown in the Division 1 Super Bowl scheduled for Nov. 19, the Skippers' first finals appearance since 1993, following North Kingstown's 45-13 rout of LaSalle Academy. Pilgrim plays at Toll Gate in the annual Thanksgiving Day game on Nov. 23.
Girls soccer:
Toll Gate blanked in rematch
Westerly defeated Toll Gate 4-0 in the Division 3 girls soccer championship on Nov. 11 in a rematch of last year's title game.  The Lady Titans held Westerly scoreless through the first half, with junior goalkeeper Alanna Pereira making several key stops, but the Lady Bulldogs opened the floodgates on offense and tallied four goals by four different players in the second half to secure the win and a 13-0 record for the season.
Want to contribute photos, video, or recaps of Warwick varsity sports? Contact Editor Joe Hutnak, and use "Varsity Sports Wrap" in your subject line.