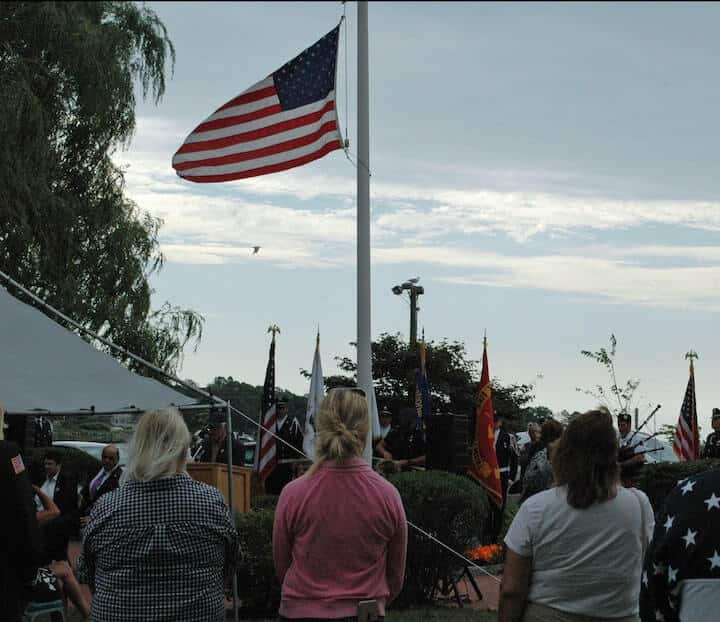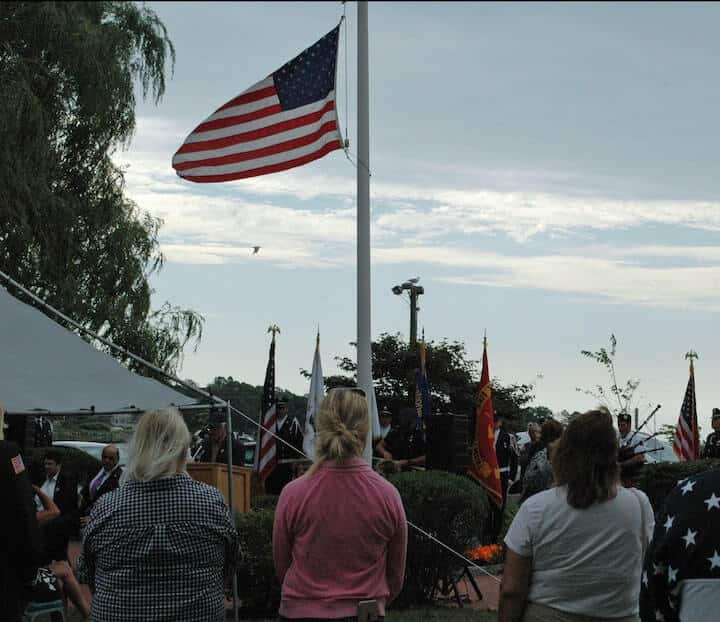 WARWICK, RI — Warwick will hold its annual remembrance ceremony Sunday, Sept. 11 at the Sept. 11 Memorial in Oakland Beach to commemorate 21 years since the terrorist attacks.
The ceremony will begin at 10:28 a.m. with a moment of silence, observing the time when the North Tower of the World Trade Center collapsed. The event will take place at the Oakland Beach Seawall's memorial to the victims of Sept. 11, 2001 terrorist attacks, including three with ties to the city.
Warwick's Police and Fire Honor Guard will be in attendance, as well as Warwick students who will recite the Pledge of Allegiance and sing the National Anthem. Invocation and Benediction will be offered by Father Marciano.
Mayor Frank Picozzi, and Rep. Camille Vella-Wilkinson (D-Dist. 21) will be joined by members of the Warwick City Council, and members of the House and Senate. Families of Rhode Islanders who lost their lives in the attacks will also attend Sunday's ceremony.
At the 2019 Warwick Sept. 11 ceremony, Councilwoman Donna Travis remarked on the children born at the time of the attacks.
"Now, they are young adults," Travis said.
She also asked the crowd to consider the three local people who lost their lives to the attacks, memorialized with stones bearing their images: Carol Marie Bouchard, Renee Newell, and Mark Charrette.
"These three people to me are the angels that oversee all these bricks," Travis said.