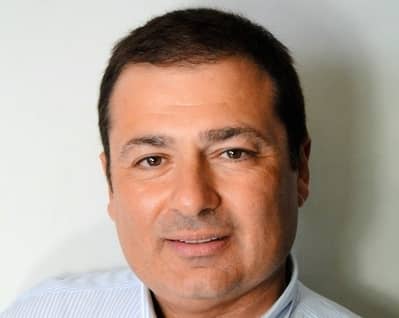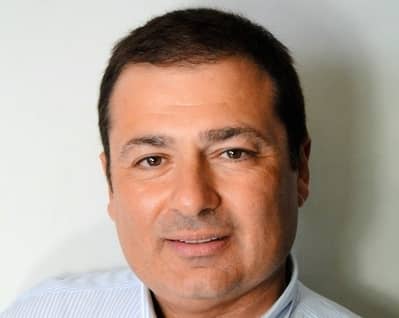 WARWICK, RI — Warwick Dist. 23 Rep. and Speaker of the House Joe Shekarchi faces Democratic challenger Jacquelyn "Jackie" Anderson  in the Sept. 13 primary for the Democratic Dist. 23 nomination, and WarwickPost.com has asked each the same eight questions.
Whoever wins the race next week faces Republican software security architect Dana James Traversie in the November election. Democratic voters will consider which candidate is the best to represent their interests, but also which candidate can do that and still win the general election.
To provide voters with better insight into each candidate's positions, ideas and views of the future, WarwickPost.com has asked each candidate these questions, giving them equal time to reply. All responses from both candidates have been published at the same time.
Candidates were urged to answer the questions directly: "An answer which skirts the subject or reads as a deliberate attempt to avoid the question will be registered as a failure to answer the question."
Here are the questions and Speaker Shekarchi's answers:
1. The Equality in Abortion Coverage Act (EACA)which would add coverage of abortion to RI's Medicaid program and eliminate laws preventing people enrolled in Medicaid from using their insurance to cover abortion died in RI House and Senate committees this year. How could that be avoided next session, and would it receive your support if it made it for a vote?
SHEKARCHI: We codified Roe v. Wade protections into state law in 2019 with the passage of the Reproductive Privacy Act when I was Majority Leader. I'm proud to have fought for those protections, and I was recently endorsed by Planned Parenthood because of my efforts to defend reproductive rights. I believe that all individuals should have the right to make their own health care decisions. I will ensure that the Equality in Abortion Coverage Act will be given strong consideration in the next legislative session.
2. Affordable and equitable housing is a perennial concern, more so this year with inflation exacerbating Rhode Islanders' worries. Please explain your past efforts and future plans for aiding Rhode Islanders seeking safe, secure homes.  
SHEKARCHI: Housing is my top priority. To put it bluntly, our state simply does not have enough housing to meet the demands of our population, and it's hurting low income people the most.
We need to use a multi-faceted approach to address our housing needs; there is no smoking gun or silver bullet, because many of the issues we're facing are incredibly complex. While we certainly need to build more housing, we also need to address the issues that are preventing more development, including regulatory or procedural challenges. Time and time again we hear from developers that Rhode Island is a difficult place to build homes. We need to change that.
As Speaker, I'm looking at ways we at the State House can encourage development that's sustainable for our communities. During my first legislative session as Speaker, we put forth a legislative package of seven bills pertaining to housing; in this past session, we passed an additional 10 housing-related bills. The legislation created a permanent funding stream for affordable housing, which had not previously existed in Rhode Island. In addition to making significant investments in housing, including $250 million in federal funding, as well as the creation of a permanent funding stream, the legislation I have introduced and passed eliminates many of the roadblocks impeding more development and preventing people from finding affordable homes: among other things, the legislation passed streamlines the approval process for affordable housing, created a state Department of Housing overseen by a Housing Secretary who reports directly to the Governor, and makes it illegal to discriminate against those who receive Section 8 vouchers or other housing assistance.
Addressing our state's housing crisis is going to require deliberate, careful work, and it's going to be an ongoing effort. I'm really proud of the momentum we've started at the state level, and I'm going to keep it going!
3. RI's existing 2021Act on Climate aims to accomplish net zero emissions by 2050, with 2030 and 2040 goals and a plan of action due to the Governor by 2025. How does this position the state for the expected move away from combustion engines accelerated by California's ban beginning in 2035? Do you see potential improvements to existing law on this?
SHEKARCHI: The Act on Climate positions Rhode Island to boldly address climate change and prepare for a global economy that will be shifting to adapt to clean technology. Rhode Island must join the global effort to address the climate crisis, and will directly benefit in many ways, not the least of which will be job creation in green industries. The Act on Climate puts Rhode Island on a path to a sustainable and prosperous future, and I am immensely proud that we enacted this landmark legislation.
There are provisions in the Act on Climate to ensure that it is updated every five years so that it continues to address areas such as environmental injustices, public health inequities and a fair employment transition as fossil-fuel jobs are replaced by green energy jobs. Rhode Island joins other states, including Massachusetts, New York and Maine, in enacting significant climate legislation in the past few years aimed at reducing greenhouse gas emissions and transitioning to a low carbon economy.
There are always potential improvements to existing law, and my door is always open.
4. Recent storm flooding in Providence and Cranston suggests the state isn't moving quickly enough to stay ahead of climate change. What are your thoughts there?
SHEKARCHI: Warwick has about 39 miles of coastline. We're already seeing the very real impacts of climate change, right here in our back yards. Areas in Conimicut, Gaspee Point, and Buttonwoods are flooding whenever we have bad storms. The reality is, our sea levels are rising, and we need to take action.
The last two legislative sessions have been heralded by environmental advocates as "the best two years of environmental policymaking in Rhode Island history." That's fantastic, and I'm incredibly proud. But that doesn't mean we can stop pressing forward with our environmental initiatives.
5. What are your thoughts on making Election Day a state holiday?
SHEKARCHI: We should give people as much opportunity as possible to exercise their right to vote as possible. Making Election Day a state holiday would provide many working people with greater flexibility in being able to vote.
During the 2022 legislative session, I supported and the General Assembly passed the Let RI Vote Act, which improves access and opportunities to vote in Rhode Island. This legislation makes mail voting easier by allowing online mail ballot applications, and it permits any voter to use a mail ballot or an emergency mail ballot without needing an excuse for why they can't visit their polling location on Election Day. It also drops the requirement that mail ballots be either signed by two witnesses or notarized. Instead, voters' signatures will be verified using their registration records using a four-tiered verification process. Additionally, the bill reduced the application deadline for a Braille ballot from 45 days to 21 days before an election, and required the Secretary of State to establish a permanent multilingual voter information hotline. In 2020, the pandemic necessitated the implementation of early voting alternatives, which were used by a large portion of Rhode Island's population. Those changes resulted in a relatively smooth election process while ensuring that more people were able to vote.
It's important to make sure that every voter has the ability to cast their ballot easily, safely and securely.
6. What is the next big step Rhode Island should take to promote economic development?
SHEKARCHI: We need to continue expand our economy without raising taxes to the middle class. It is imperative to make sure that Warwick, which I am so proud to represent, and the state of Rhode Island, are places where people can expect to have an opportunity for a good life. In the three budgets that I have crafted as Speaker, with the collaboration of my partners in state government, we have not raised broad-based taxes and in fact have lowered or eliminated some taxes. The current budget permanently eliminated the car tax one year ahead of schedule, which puts more money in the pockets of Rhode Islanders. We also provided tax credits for working families with children, did away with the state tax on military pensions, and raised the amount of pension income that is exempt from state taxation for all retirees. To help businesses and to prevent increases in business taxes, the budget we passed included $100 million to the Unemployment Trust Fund.
7. What is your position on upholding the Constitution and the peaceful transfer of power?
SHEKARCHI: I believe that we should uphold the Constitution and there should always be a peaceful transfer of power. Our country was founded upon the principles of freedom and democracy – for the people and by the people. Those of us who are entrusted to represent the people must abide by their decisions in elections.
8. There are many exemptions to the state's Access to Public Records Act, including when outside vendors are hired by municipal governments to produce reports, as ruled recently by the RI Attorney General's office.
The ruling exposed a loophole where local and state government may withhold data used in public reports. It's one of many exemptions in RI public records law that continues to stymie public insight into their government. Would you support a review and update of APRA?
SHEKARCHI: I would support a review and update of APRA. If we in government want the people we serve to trust us, then we should conduct all of the public's business with as much transparency as possible.
Since becoming Speaker, I've worked hard to make the General Assembly more open and transparent. All of our House sessions are filmed; they air live on television, live stream online, and are available for viewing on demand online. We also do the same with as many House committee meetings as possible (with just over two dozen House committees, commissions, and task forces, sometimes we don't have the staffing to film multiple meetings happening at the same time). And, we post all committee documents online so members of the public can access it.
When the state of Rhode Island was allocated more than $1 billion in federal recovery funds, I created an online portal for individuals and organizations to submit proposals for how the funds should be spent. The portal was open and transparent, so the public could both submit their thoughts and see what proposals had been submitted. We had committee meetings that were open to the public so that the proposals could be openly vetted.