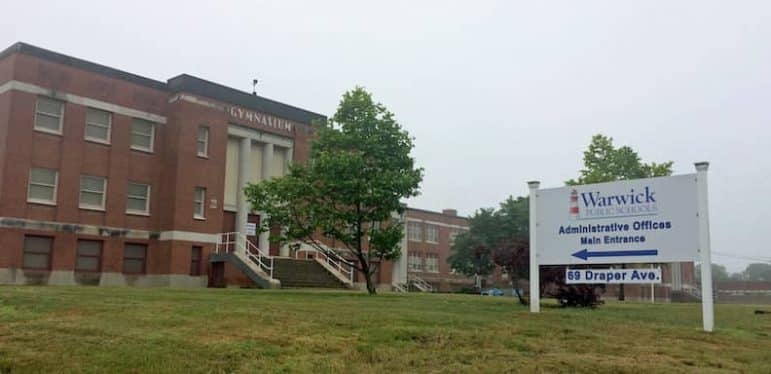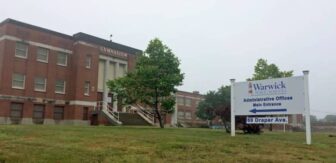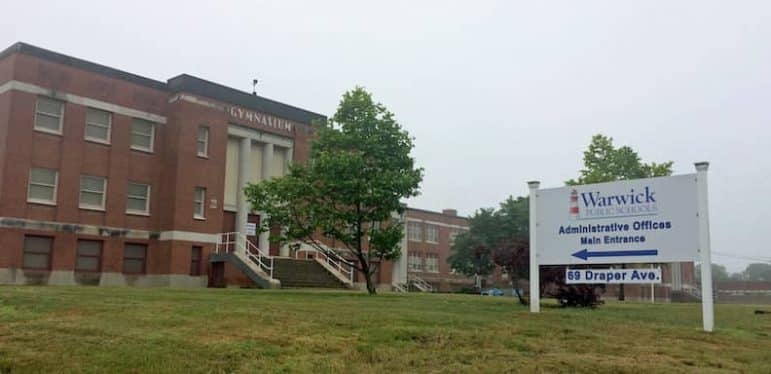 WARWICK, RI – Citing the need to remain competitive with other school districts, the Warwick School Committee voted Tuesday to increase the pay for substitute teachers in the district.
Kim Ruggieri, the Director of Human Resources, said the increase was not budgeted for FY22. Nevertheless, School Committee members reasoned the money needs to be spent to keep substitute teachers in the district.
The total cost for salary increases would be between $100 and $125,000 based on the amount of substitute use for the last few months, Ruggieri noted.
"I understand it's a lot of money but I just don't think we can afford to not do it and lose the people that we have. It's supply and demand," Ruggieri told the committee. "Other districts have raised their rates to be higher than ours. If we don't do this, we are putting ourselves in jeopardy of not being able to open schools again if we have another (COVID-19) surge."
"Working closely with HR, I see the struggles that we have to get substitutes to cover teachers who have to be quarantined or are ill or in a long-term illness," Superintendent Lynn Dambruch said.
"There's a market for substitute teachers," said committee vice-chair David Testa. "Either you're going to be competitive or you're not. If you're not, you're going to pay the price for that. I think from an efficiency standpoint, from a functionality standpoint, from a continuity standpoint, it makes perfect sense."
School Committee Member Karen Bachus said the salary increases were "necessary", adding the substitutes had been "underpaid for years."
The salaries for teachers with associate degrees will go from $80 per day to $125 per day for the first 30 days. That figure jumps to $150 per day after 30 days.
For teachers with bachelor's degrees, the salaries will go from $100 per day to $150 per day for the first 30 days. That figure jumps to $175 per day after 30 days.
RIDE certified substitutes will see an increase from $150 to $175 for the first 30 days. That number jumps to $200 after 30 days.
Certified building subs, who had not been paid before, will earn $240 per day for the first 30 days and $265 per day after 30 days.
Uncertified building subs will earn $175 per day for the first 30 days and $200 per day after 30 days.
Gibbons named interim Pilgrim principal
Toby Gibbons, recently named Interim Principal of Pilgrim High School, received an official welcome during Tuesday's meeting.
"We're so happy to have you, Mr. Gibbons," Dambruch said. "Welcome to Warwick."
In 2019, when Gibbons was at Narragansett High School, he was honored as Assistant Principal of the Year by the Rhode Island Association of School Principals. More recently, Gibbons served as principal at East Providence High School.
Gibbons cited "personal reasons" for his decision to resign from the position last December. He was hired in August of 2020 to replace Shani Wallace, who retired prior to the beginning of the 2020-21 school year.
"It was a mutual parting of the ways. It was amicable," East Providence School Superintendent Kathryn Crowley said of Gibbons' resignation.
Pilgrim had experienced turmoil last fall when numerous students contracted COVID-19 from a homecoming dance. The school was temporarily closed and the switch was made to hybrid learning. Principal Gerald Habershaw was placed on leave and an investigation was conducted by the Warwick School Department. Habershaw died from a heart attack a few days after Thanksgiving, and Pamela Bernardi stepped in as acting principal.
Student Survey 2022
The committee also authorized the district's participation in the 2022 Rhode Island Student Survey (RISS) relating to adolescent substance use and misuse in middle and high schools between January and May.
The survey is being conducted by the RI Department of Behavioral Healthcare, Developmental Disabilities, and Hospitals.
Testa advised parents that the survey may contain questions about issues which they may feel are not appropriate for their children.
"If a child is not comfortable answering a certain question, don't answer it," Testa said. "These tests as we all know are like lightning rods. No one's forcing anyone to do anything here. A lot of the data from this is good data to have."
Committee Chairwoman Judy Cobden said she speaks with parents frequently.
"They're very concerned about their child's health during the pandemic," Cobden added. "We need to know what's out there."