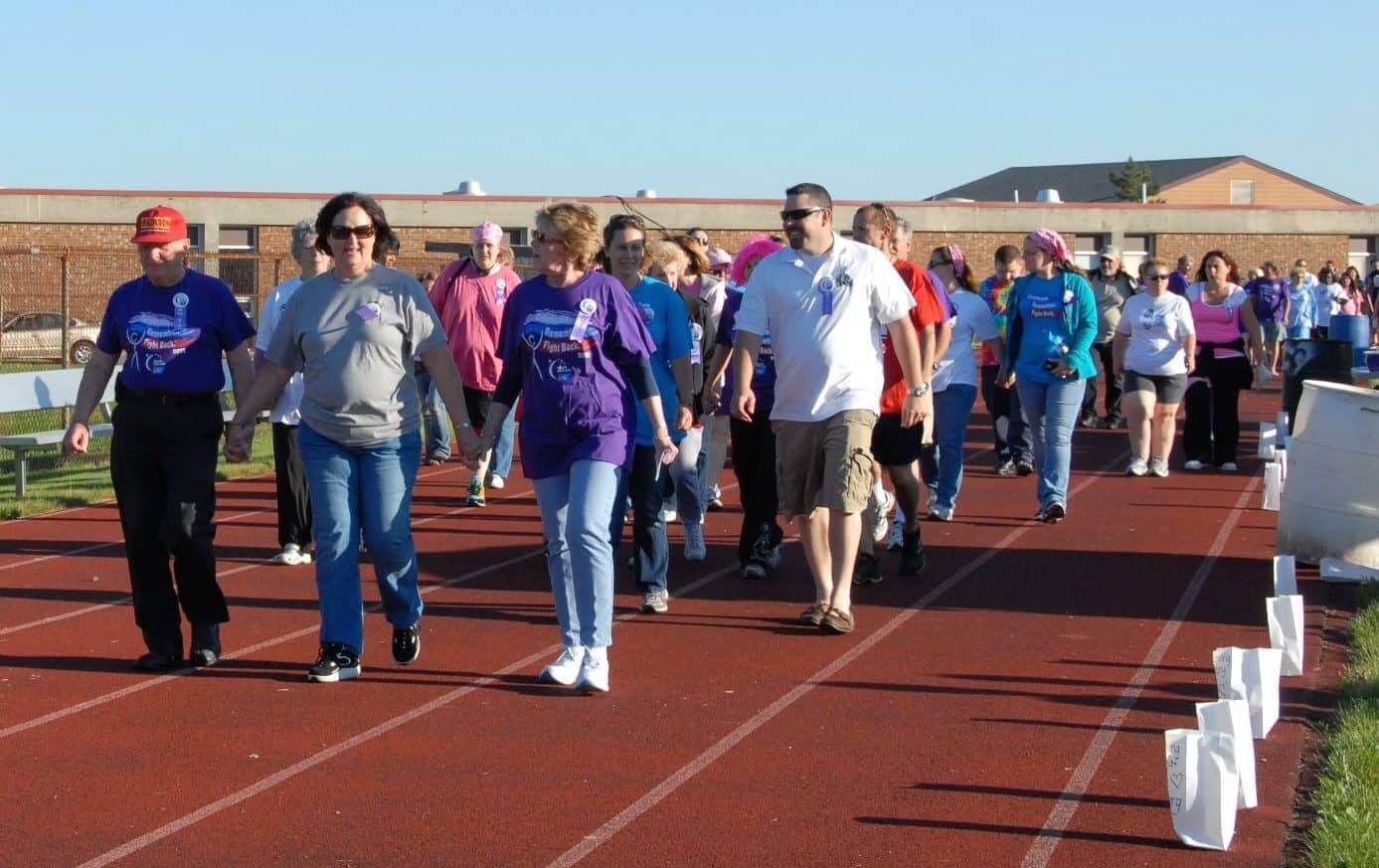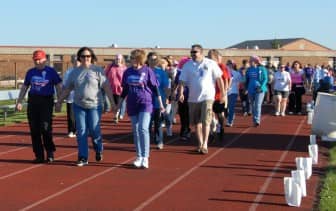 WARWICK, RI — The 2016 Warwick Relay for Life, the city's annual festival fundraiser for research into cures and treatment for cancer patients, starts at 6 p.m. Friday at Toll Gate High School, and lasts through 7 a.m. Saturday, assembling Knockerball RI, Big Nazo puppets and an obstacle course for all comers.
Admission is free at the  575 Centerville Road location, though proceeds from food, games and all fundraising sales from the Warwick Relay's 30 teams and 115 participants will add to the Relay's current $37,000 fundraising total.
That funding stands to aid doctors and researchers in their continuing efforts to research treatments for cancer. Research into gene therapy for breast cancer and immunotherapy cancer treatments.
The event celebrates the lives of cancer patients, survivors, caregivers and their families. All are welcome.
If you'd like to field your own fundraising relay team, there's still time to sign up before hand at www.relayforlife.org/warwickri. But you don't need to be part of a team to come walk a few laps and take part in the activities:

Schedule of Events:
4:00 – 5:00 pm Teams arrive, check-in, get set up
6:00 – 10:00 pm Rhodies Food Truck will be at Relay
6:15-6:30 pm Opening Ceremony
6:30 pm Survivor Lap
6:35 pm Caregiver Lap
6:45 pm Survivor Dinner
7:00 – 9:00 pm Obstacle Course – Bring the kids!!
7:00 – 10:00 pm Knockerball RI
7:00 pm Big Nazo Creatures Arrive
7:00 pm Balloon Animals Start
7:15 – 7:45 pm Team Photos
7:15 pm Dance Party with Big Nazo Creatures
7:30 pm Metlife Lap
7:45 pm Speaker: Barry Morphis
7:45 pm Monster Theme Lap
8:00 pm Minute to Win It Games
8:30 pm Frozen T-Shirt Contest
9:00 pm Color of Cancer Ribbons Lap
(Show the world what color you Relay for!)
9:30 pm Luminaria Ceremony
10:30 pm Tug-o- War
11:00 pm Karaoke
12:00 am Scavenger Hunt
1:00 am Glow of Hope Lap
2:00 am Talent Show
3:00 am Dodgeball
4:00 am Pajama Lap (Do a lap in your jammies!)
6:00 am Sunrise Yoga
6:30 am Closing Ceremony
(Walk with your glowsticks!)
(Dress like a monster!)