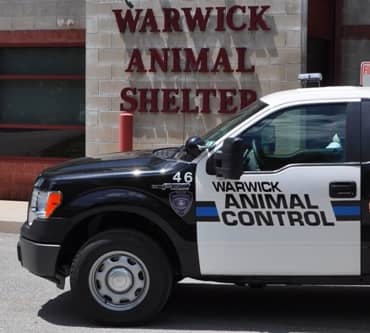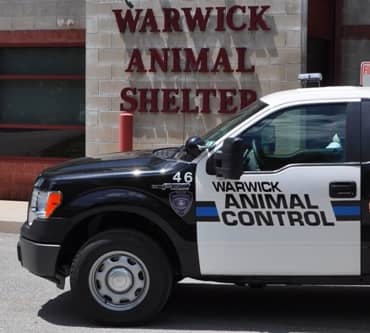 WARWICK, RI — Animal Control Officer Paul Keenan removed a brown and white Terrier mix dog from an unlocked Nissan Murano parked outside Macy's at the Warwick Mall May 26 at 11:30 a.m., then issued the owner a $500 violation when the Narragansett woman showed at Warwick Animal Shelter to pick up her pet.
Keenan was called to Warwick Mall at 400 Bald Hill Road for a report from Warwick Mall Security about a dog in a car parked in the lot outside the department store they'd spotted at about 11:09 a.m., according to his report.
The outside temperature was 83 degrees, according to Keenan's report. He used an infrared thermometer to measure the temperature inside the car, getting a reading of 103 degrees. The windows were rolled down, and a cup of water had been left in the car's center console, Keenan reported, but the dog could not easily access it, and was panting heavily.
Mall security paged the car's owner, Pamela Childs, 61, of 11 Cross Road, Narragansett, several times, but the woman did not return to the car. After 10 minutes, Keenan opened the Nissan's unlocked back door and took custody of the dog.
Keenan left a note for Childs to pick up her dog at the Warwick Animal Shelter. At 1:30 p.m., Childs showed at the Animal Shelter to claim her dog, according to the report. Childs said she usually leaves her car's air conditioning on when she leaves her dog in her car, but was concerned there wasn't enough gas in her car at the time.
Keenan issued Childs a violation for Animal Confinement in a Vehicle, with a fine no greater than $500, with a court date of June 16 in Warwick Municipal Court.