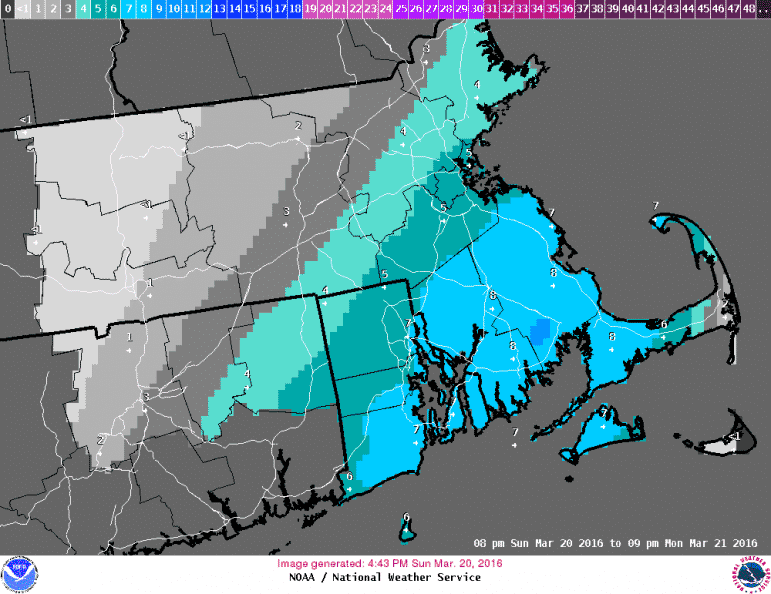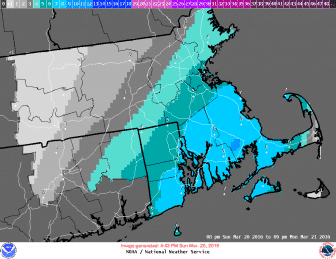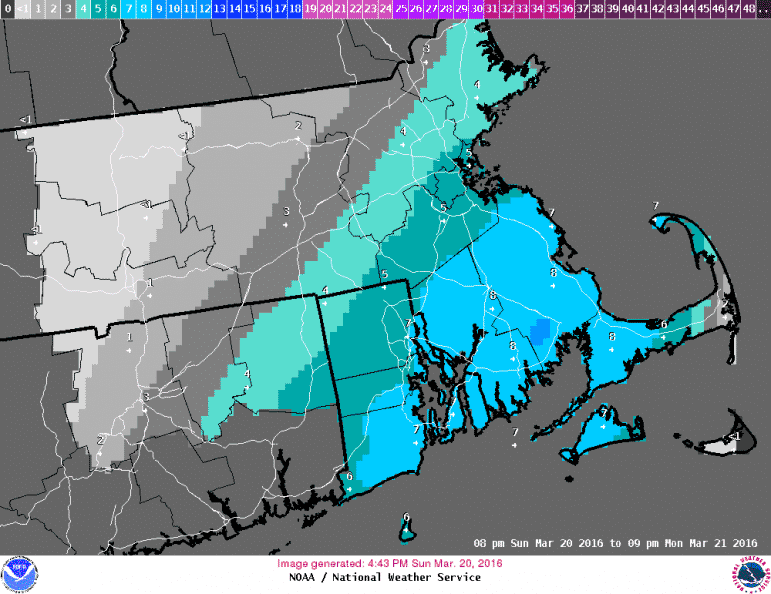 Warwick, RI  — The National Weather Service has upgraded its weekend snowstorm advisory to a Winter Storm Warning, calling for snow starting between 6 and 10 p.m. tonight, lasting into Monday morning, and Warwick Public Schools and YMCA classes are cancelled for the day.
The following cancellations were reported by the RI Broadcasters Association website at about 7 p.m. Sunday evening:
Warwick Public Schools: Closed

Tomorrow

/No PM Activities
Kent YMCA School's Out-Warwick: No AM or PM OST
Johnson and Wales Univ: No Day Classes/Activities//Essential Personnel Only
The National Weather Service's forecast now calls for 4-8 inches of heavy, wet snow, with the heaviest coming between midnight and the morning hours, tapering off around noon on Monday.
The weather service warns of visibility limited to half a mile or less, as well as heavy winds from the northeast between 5 and 15 mph, gusting up to 35 mph, which could result in power outages.