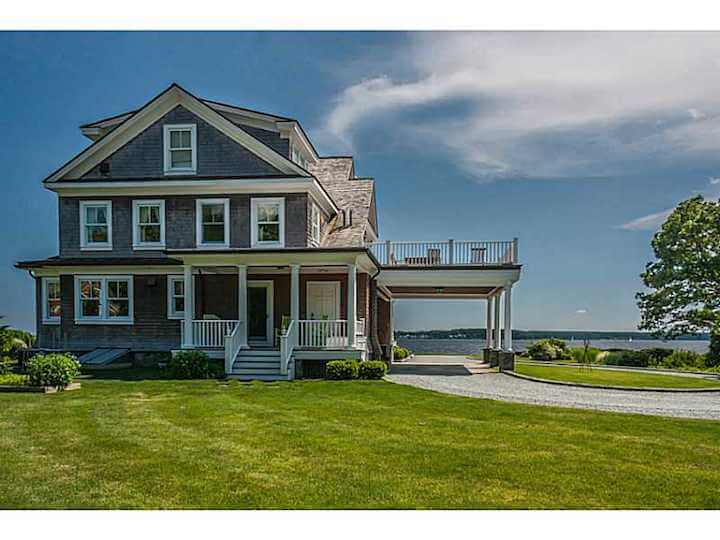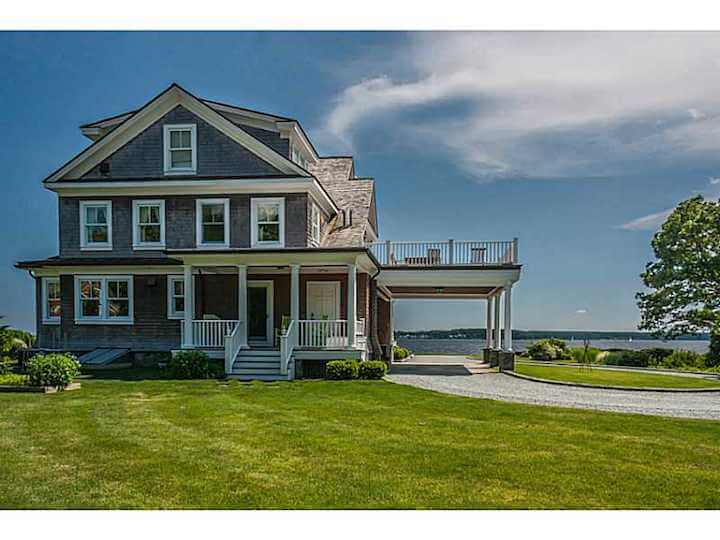 The featured home is provided each week by the Matt Patty Team with Keller Williams. To receive a free, instant home valuation of your property check out ridreamhome.smarthomeprice.com.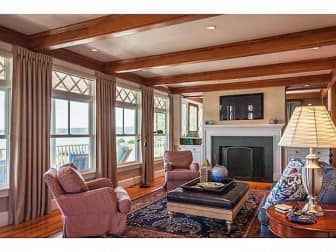 Warwick, R.I. – This week's featured home, a $2 million estate at 339 Promenade Ave., boasts unobstructed views of the Greenwich Bay on a manicured half acre lot with three-car garage and 4,084 sq. ft., is among the most expensive homes on the local market.
"Believe it or not, it may very well be worth it, especially when you compare the price tag to what a buyer might pay for a similar home and location in South County," said realtor Matthew Patty.
The property, listed by Patty's colleagues with Residential Properties, dates back to 1900 was restored in 2008 with original details and modern amenities.
"This is a home for a buyer who does not want cookie cutter and who enjoys the blend of making something old new again.  It's a revival versus a new construction but has the luxury amenities today's multimillionaires are looking for.  The property boasts elegant bathrooms, a chef's kitchen and a to die for second story viewing deck where you can watch the sail boats, race boats, play boats on a spring or summer day out on the bay," Patty said.
The Olde Buttonwoods community features a community center with a tennis court, private beach, chapel and historic playground.  Its set off the beaten path and watch your speed when you come to Olde Buttonwoods because if you are a "race car driver in training" you'll bottom out on the speed bumps meant to protect this amazing community.  The Luxury home market in Warwick like the rest of the market is picking up, luxury markets in general are more tied to the stock market than the entry level market.  With recent gains over the past years in the Dow Jones, C- level executives and wealthy business people have reaped big gains and converted much of those gains into dream homes.   All in all, there are opportunities across the board in our diverse Warwick market, ranging from waterfront cottages in Oakland Beach where you can buy all in for under 100,000, to Estates like 339 Promenade that are as ideal of a place to live as almost anywhere in the world.
MLS# 1115726
Address: 339 Promenade Ave.
Price: $2,000,000
Year Built: 1900, 2008
Estimated Taxes: $30,298
Agent: Bettina Monaco, Residential Properties, 401-474-6585