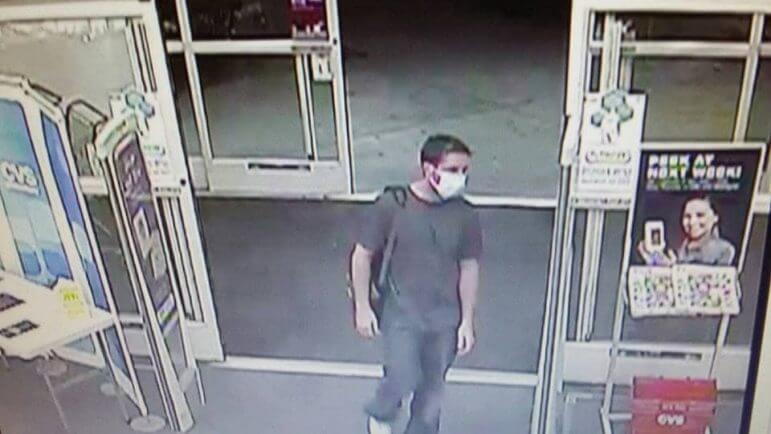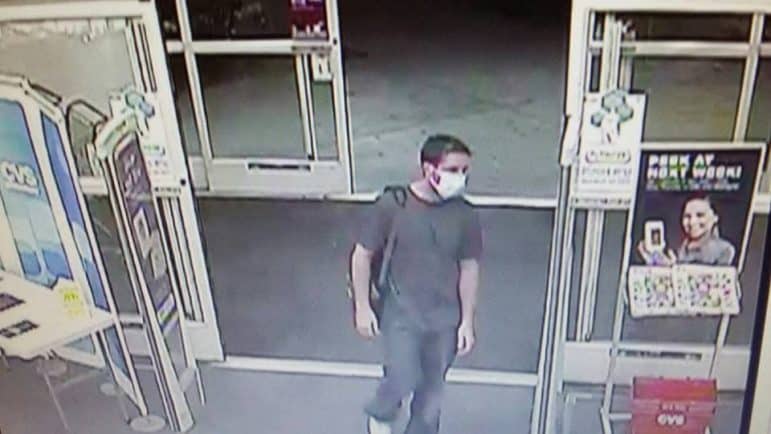 WARWICK, RI — Warwick Police are investigating the armed robbery of the CVS at 2790 Post Road in Greenwood Monday at 9:30 p.m. by a masked man who showed a gun and left in a car with an undisclosed amount of cash.
Police report a clerk at the store left the building to check on carriages when she saw a man sitting alone in a car wearing a surgical mask at 9:15 p.m. Fifteen minutes later, the woman said, the man entered the store still wearing the mask and approached the front counter, demanding money.
As he did so,  he lifted his shirt to show a gun in a holster. The clerk put cash from the register into the man's bag, and the robber left through the front door. He fled in his car in an unknown direction with an undisclosed amount of cash.
The robber is described as a 5′, 3″ tall man in his 30s or 40s, dirty, with dirt stained blue jeans.
Police ask anyone with information about the robbery to call Det. Patrick McGaffigan at 401-468-4253 or email them at  [email protected].