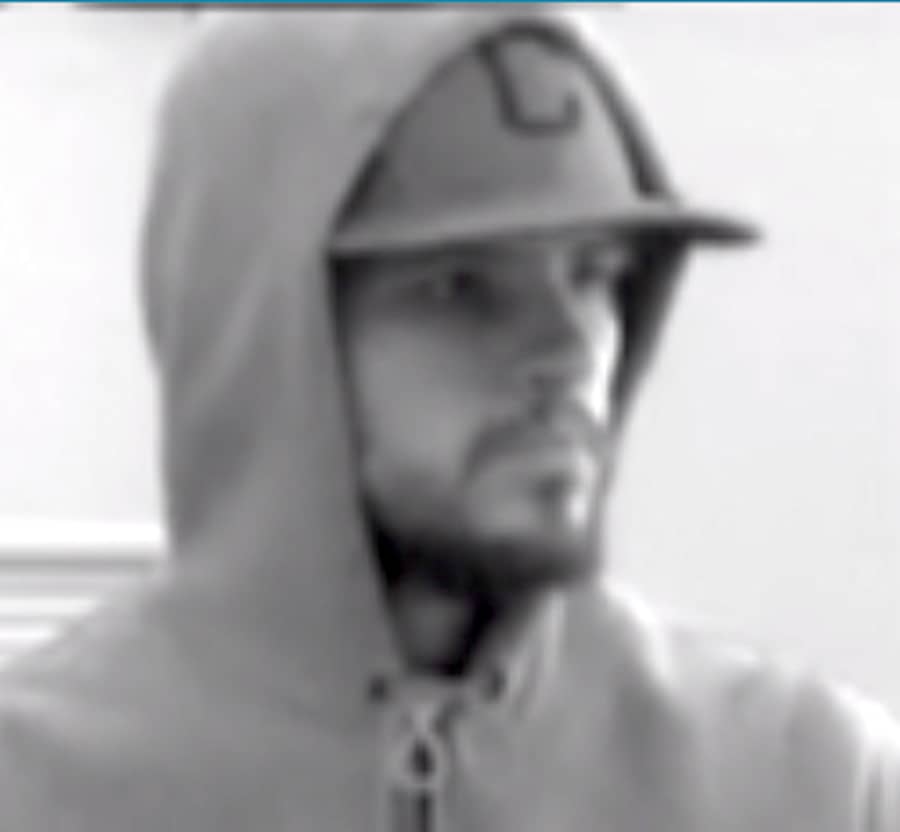 UPDATED 3:36 p.m.: Warwick, RI – Warwick Police are seeking a tall, thin man with a brown beard and mustache who robbed the Citizen's Bank at 10 West Shore Road this morning at 11:45 a.m.
The suspect, whom police described as a white male, 5'10-6′, with a thin build and a reddish-brown beard and mustache, passed a note demanding money to a bank teller, then exited the bank in an unknown direction, carrying an undisclosed amount of money, according to police Det. Lt. David DeAngelis.
DeAngelis provided two photos of the suspect taken from security footage at the bank (see attached photos).
Warwick police ask anyone with information on the robbery to call Warwick Police Detective Tom DiGregorio at 401-468-4237 or leave a message on the anonymous TIP line at 401-732-8477 (401-732-TIPS).
Police responded to a report of a robbery at the Hoxie Four Corners branch of Citizen's Bank at about 11 a.m. , according to the Warwick Police Department.
Only one robber was involved in the theft, according to Warwick Police.
Corey Welch tweeted a photo from the scene at 9:47 a.m., where he said a Warwick police canine was searching the area behind the bank. Bethany Hashway, who provided a photo of the scene to Warwick Post, recognized the K-9 unit as Viking.
Warwick Post will update this story as more information becomes available.