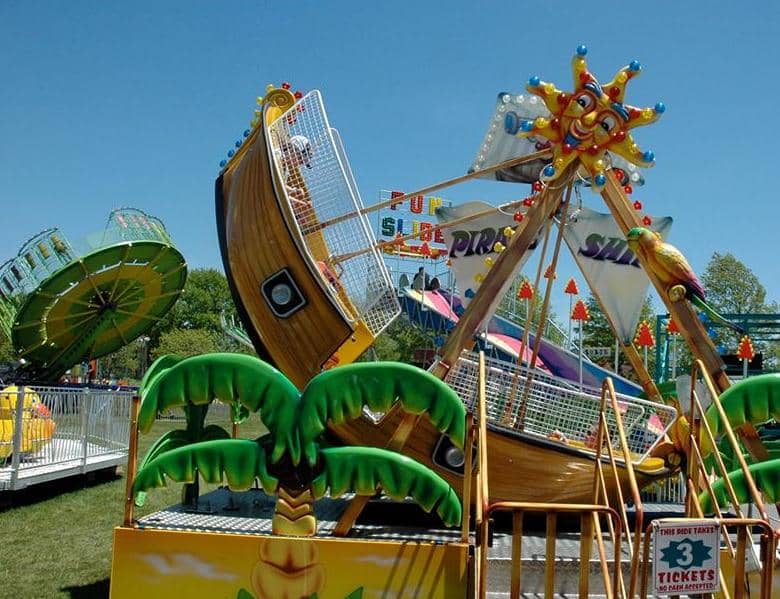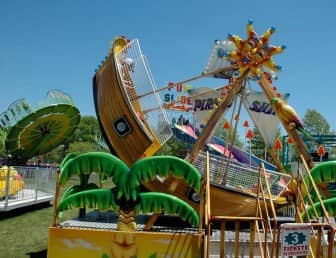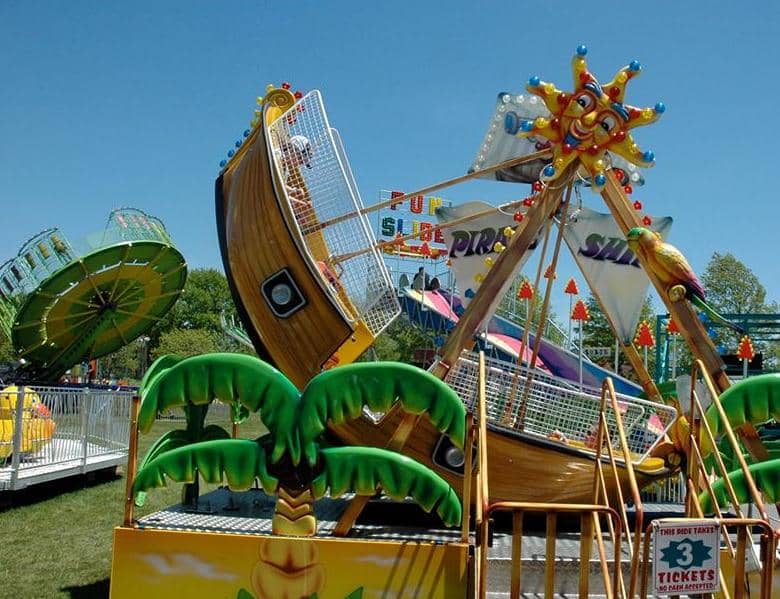 Warwick, RI – Warwick Police cooperating with West Warwick Police, Cranston Police and US Marshals arrested a sex offender Wednesday who was working at the recent Oakland Beach carnival in Warwick, violating of the Child Safe Zone law passed in 2014.
Warwick Police arrested Heath Gagne, 40, of Vallette St., Cranston, charging him with violation of Prohibition from Employment- Child Safe Zones, a felony. The arrest was made with the help of the West Warwick Police Department, which alerted Warwick to Gagne's illegal job. The arrest was one of the first made under the law since legislation establishing "safe zones" passed in 2014, according to a release from the Warwick Police Department.
Gagne's sex offender conviction occurred in California, when he was a juvenile, before laws requiring level categories for offenses.  He was sentenced with a lifetime requirement to register, including in RI. There was no information available about the original offense.
West Warwick Police arrested Gagne on Aug. 22, after failing to notify them of a change of address, which is required of all registered sex offenders. During the course of that arrest, West Warwick Detective Matt Beltrami learned Gagne was working for a subcontractor of Rockwell Amusements, which operates carnivals throughout the area, according to Warwick Police.
Beltrami checked with Tracy Lapointe-Webber of Kent County Probation and they determined Gagne's employment constituted a violation of the new statute.
Beltrami advised Gagne of the new law prohibiting him, as a registered sex offender, from working at the carnivals. Warwick Detectives followed up on the investigation, learning Gagne had returned to work at the in Oakland Beach Carnival on both Aug. 22 and Aug. 23, police report.
Warwick Police Officer Stephen Lombardi, a member of the SOLEMN task force, obtained an arrest of Gagne. Lombardi, US Marshalls and Cranston Police cooperated to execute the warrant, and arrested Gagne without incident Sept. 2.
"The arrest of Gagne demonstrates how the collaborative efforts of the US Marshall's Sex Offender task force, along with local law enforcement and probation, continues to help keep our children safe," said WPD Chief Col. Stephen McCartney.