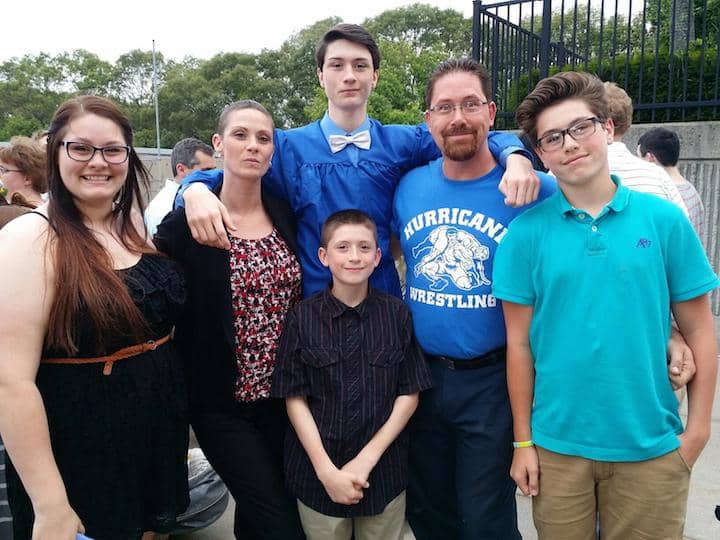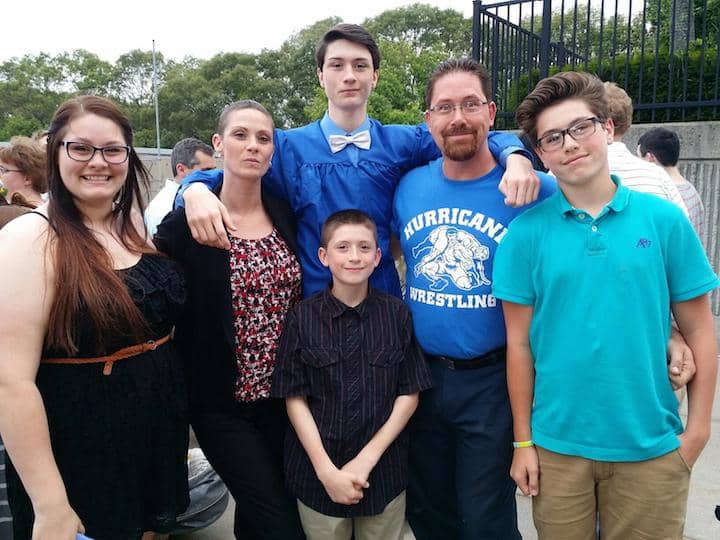 Warwick, RI – Misty Lourenco, the "team mom" whose cancer fight drew community support last year, has been cancer-free since Aug. 5, and now she's hoping to draw big crowds to the Sept. 20 Pop Warner fundraiser to take on all pediatric cancer.
The osteosarcoma – bone cancer – that developed from a long-time pain in her leg to life-threatening disease for Lourenco was a pediatric cancer, was a tough fight. Her treatment included chemotherapy and required the amputation of her leg. The chemotherapy has brought long-term side effects, including memory loss and neuropathy, numbness or weakness in the nerves.
What set Lourenco's resolve to aid research in to a cure and treatment of pediatric cancer, she said, was a cancer diagnosis for her 13-year-old niece.
"Imagining a child having to go through what I went through is heart-breaking," Lourenco said.
During that ordeal, friends and supporters posted and donated to a gofundme.com fundraiser page for Misty's medical expenses, generating about $24,000. Lourenco said that took care of the initial expense of her treatment.
"It helped me out dramatically over the last 13 months," Lourenco said, "I would not be here without all their love, support and generosity."
The page will remain in action, she said, since there are still lingering medical expenses, including follow-up appointments and treatment for the side effects.
The memory loss and neuropathy are a small price to pay for putting the cancer behind her, though.
"I'll get through this. At least I still have my life," Lourenco said.
That life, as it turns out, wasn't appreciably slowed by the cancer treatments and surgery. Lourenco remained involved as the "team mom" for Veterans Wrestling Club, Warwick PAL wrestling and Warwick PAL football, and the Chairperson of the Rhode Island Wrestling Association.
On Sept. 20 at Tollgate High School, the Warwick PAL football game will be hosting a "Going Gold" fundraiser. Everyone attending is encouraged to wear gold and donate to the Tomorrow Fund, Lourenco said.
Donations collected that day will go to the Tomorrow Fund, a non-profit organization in Rhode Island that provides daily financial and emotional support to children with cancer and their families.
There will be a 50/50 raffle, and a prize for the most creative display of gold. Full details on the day's events will be released at a later time, Lourenco said. The event runs from 9 a.m. through the end of the day.
Lourenco said she recently learned that only about 4 percent of federal cancer research funding is used to find cures and treatments for childhood cancer. "That's awful. We need to be starting with children because they're our future. Nothing else is more important to me, Lourenco said.