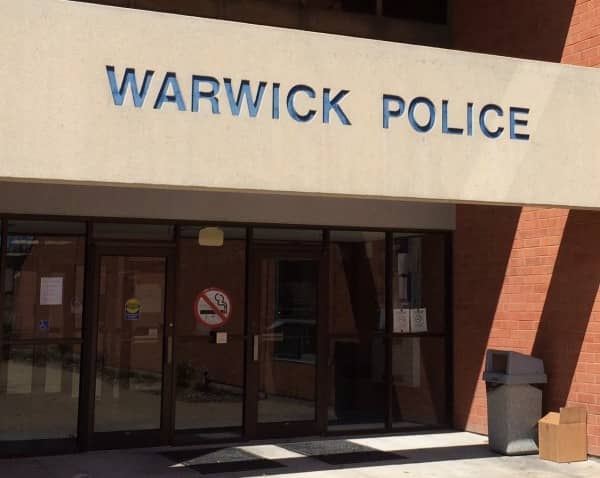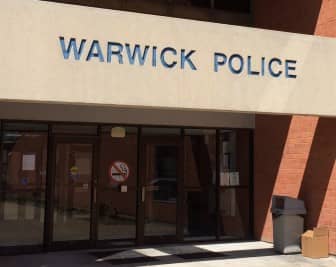 Warwick, RI – Officer Jill A. Marshall responded to 4100 Post Road for an unresponsive woman driver in a car Oct. 4 at 10:27 a.m., quickly assessed her as an overdose victim and administered Narcan, saving the woman's life.
Marshall was met at the address by two witnesses who described the woman
as unresponsive and possibly dead. Marshall immediately checked the female victim whose eyes were half-open, pale, and sweaty, according to a release about the incident on the Warwick Police Facebook page.
Marshall recognized the symptoms of a possible drug overdose, retrieved her issued Narcan kit and administered it to the victim. Narcan is a drug commonly used to counteract the symptoms of opiate overdoses, restoring breathing that has been suppressed by the family of drugs, as explained on Butler Hospital's website.
When a rescue arrived, the woman's condition had rapidly reversed to the point she was able to speak, according to the release.
A Warwick Rescue transported the woman to Kent County Memorial Hospital.
"If not for Officer Marshall's keen assessment and immediate revival of the victim, another life would have likely been victim to this overdose epidemic," Warwick Police noted on their Facebook page.
Col. Stephen McCartney noted the importance of early intervention and treatment as well as the wide availability of Naloxone as communities in RI combat drug overdoses, which the RI Department of Health says is the leading cause of accidental death in Rhode Island.
The RI Health Department has listed the following information about preventing overdose deaths and identifying potential overdoses:
What users can do to prevent an overdose death
Don't use alone (no one can help you);
Don't mix drugs like benzos, alcohol and opioids;
Talk with friends and family about responding to an overdose and using naloxone in case of an opioid overdose.
What friends and family can do to prevent an overdose death
Call

911

if you find someone in an overdosed state. Stay with the person until the ambulance arrives. Know that Rhode Island has a "Good Samaritan" law that will protect you, from minor violations of drug and alcohol laws;
Try to wake the person up by yelling their name and rubbing the middle of the chest hard;
Try rescue breathing;
Put the person on their side so they do not choke;
Stock and use naloxone (also known as Narcan) to stop a opioid overdose. Rhode Island Walgreens pharmacies sell this antidote without a doctor's prescription and is covered by most health insurers. Training on this drug will be provided when it is purchased;
Store all medication in a secure location MORE;
Safely dispose of all unused medications;
Signs of an overdose
If a person has any of these signs and can't respond to you, he/she may be having a drug overdose. An overdose usually happens 1 to 3 hours after a person has used.
Heavy nodding;
No response when you yell the person's name or rub the middle of the chest hard;
Blue lips or blue fingertips;
Slow breathing (less than 1 breath every 5 seconds) or no breathing;
Very limp body and very pale face;
Choking sounds or a gurgling, snoring noise.