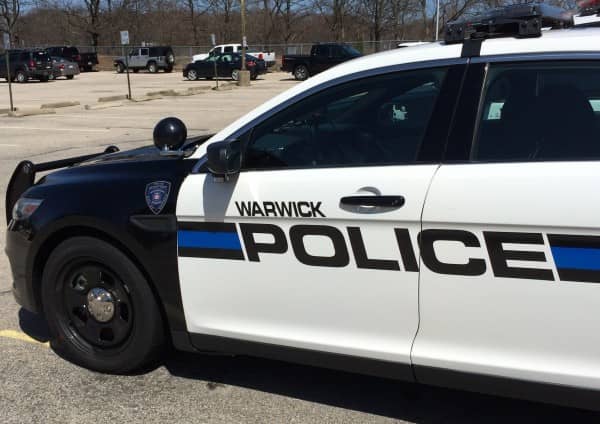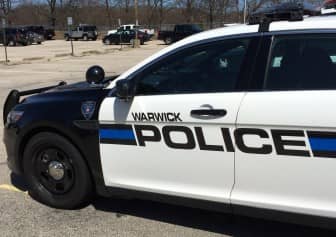 Warwick, RI – A Pennsylvania man in the process of failing sobriety tests after a car crash added two felony gun possession charges to his impending infractions when Warwick officers discovered a loaded Smith & Wesson .357 Magnum in his pickup Sept. 28.
Officer John Zaborski arrived at 219 Main Ave. at 8:12 p.m., responding to a call for a car crash. He found a woman sitting on the ground and a man, ultimately identified as John Davis, 39, of 2199 Garden Way, Freeport, PA, walking in circles around a tree in the front yard at the address, according to his report.
Zaborski called a rescue to check on the woman and spoke to Davis, who said he had been driving west in the left hand lane when his red 2003 Ford F-150 struck another vehicle, according to the officer's report. Zaborski could smell a strong odor of alcohol on Davis's breath, and that his speech was slurred.
Davis agreed to take a series of field sobriety tests, which did not go well, according to the officer's report. He demonstrated a lack of smooth pursuit in his vision, used his arms for balance and broke heel-to-toe cadence during the walk-and-turn, and put his foot down several times during the one-leg stand.
Another officer performed a preliminary breath test on Davis on the driver's request, getting a reading of .221. Zaborski arrested him and placed him in his cruiser.
As Davis was performing the tests, a second officer on the scene, Manuel Pacheco, discovered a loaded Smith & Wesson .357 Magnum, loaded with six bulltes, on the passenger side floor of the man's truck.
When Zaborski questioned Davis about the gun, the driver said he had a license to carry in PA. Zaborski informed him that wasn't sufficient to carry a gun in RI. The officer transported him to Warwick Police Headquarters at 99 Veterans Memorial Drive, where he refused to submit to a breath test.
Zaborski charged Davis with DUI, blood alcohol unknown, carrying a weapon while intoxicated, a felony, and carrying a pistol without a permit, also a felony. The officer also cited him for refusing a breath test.