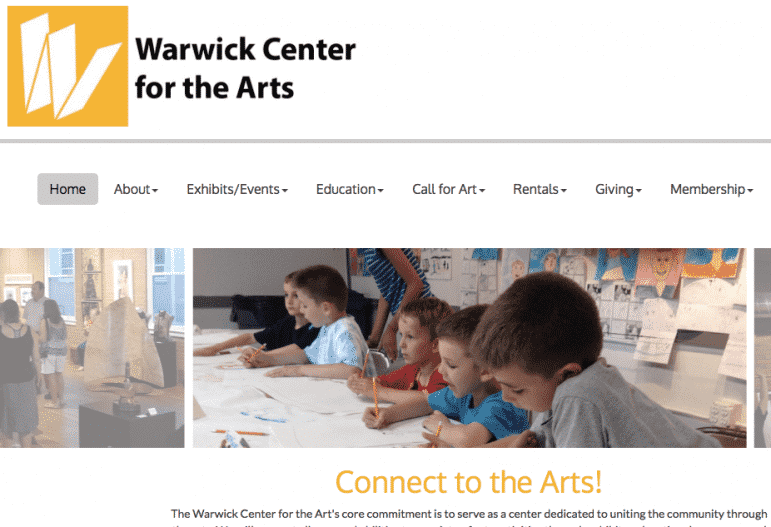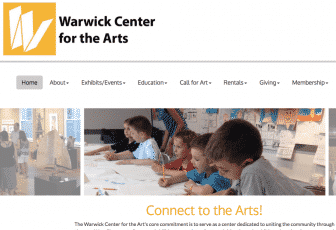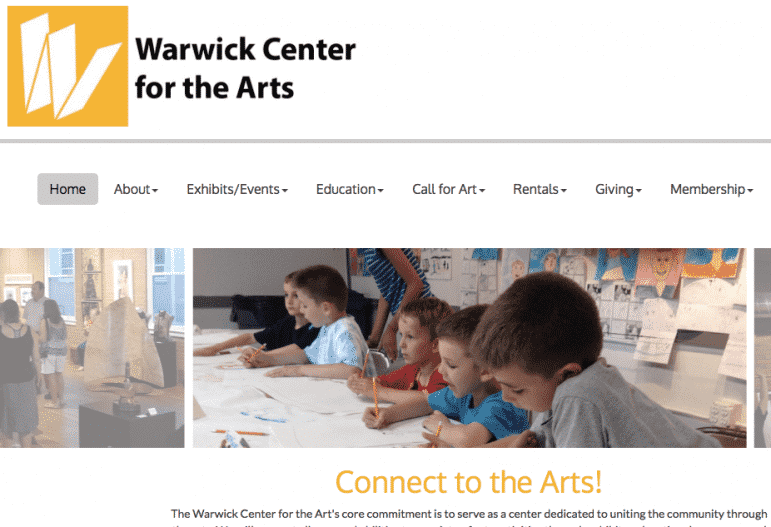 WARWICK, RI — The Warwick Museum of Art is poised to outstrip its roots to include many means of creative expression in their effort to bring arts and culture to the community, so they've re-branded as the Warwick Center for the Arts, complete with new logo and website.
Stephany Hessler, President of the Board explained that the new name reflects the organization's evolving focus on bringing arts and culture to the community. "As a board and organization, we had noticed that we began to stretch beyond being a traditional art museum," Hessler said. "We looked very critically about what defines art, what types of programs and services we wanted to provide to the community, and how we could engage the community in the many dimensions of art."
The Center engaged the talents and vision of students from Roger Williams University through the Community Partnerships Center in developing the organization's new look. Adjunct Professor, Dina Zaccagnini Vincent and students from her graphic design course assisted the organization in 2015 in developing a new brand identity for the organization.
The Center boasts a large main gallery with a stage which features rotating exhibits of original artwork and doubles as performance space for musicians, dancers, authors, lecturers, and performance artists. The main gallery is also available for rental for private and corporate events. The Center also has a classroom that can accommodate lecture-style classes, artists groups for hands-on creativity, and small meetings for community groups.
"We have had a lot of requests from musicians, performance groups, illustrators, and other artisans who have an interest in our space and our work, but weren't sure how they fit in the traditional museum structure of the organization," said Center Director Taylor Terreri. "By broadening our definition of art to include multiple platforms of creative expression, we are able to bring more artisans' work to the local community."
"Our goal is to be more than a gallery showcasing the work of local artists. We want to engage the diverse community of artists in the region in new and exciting ways, and bring their talents to the local community," said Hessler.