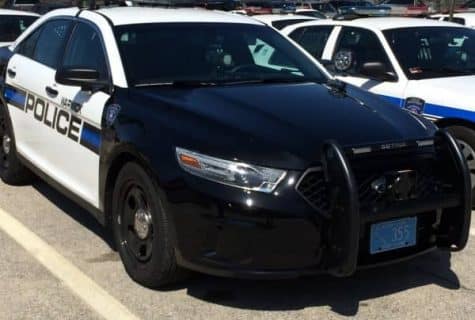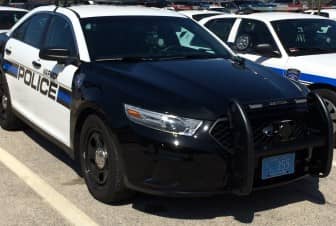 A Warwick man prevented an apparent carjacking attempt on April 28 by jumping into his black Ford Escape SUV and shifting it into Park, then fending off a blow from the suspect, who was also wanted in connection with a Cranston car theft.
The truck's owner, a 28-year-old, was in Rent-A-Center in the plaza at about 4 p.m. when he looked outside and saw a man climbing into the driver's seat of his car. The owner ran outside and jumped into the passenger's seat, riding with the thief for about 50 feet before he rammed the shifter into Park and pulled the emergency brake.
In response, the thief, later identified as Joshua Hicks, 24 of 34 Hicks Way, Foster, struck the owner in the face with his elbow. Hicks remained in the driver's seat, the owner said, and told him he was taking the truck. Hicks then took the keys out of the vehicle, and got out, according to the report of Warwick Police Officer John Curly.
The owner got out as well, following the thief, who made a move to hit him again, but he stepped back and called for someone to dial 911 to report his car being stolen.
A passerby called 911 and reported the incident.
When Curly arrived at Airport Plaza at 4:16 p.m., he saw the owner and Hicks standing near the truck, and asked what was going on. The owner stated Hicks was stealing his truck. Hicks, according to Curly's report, told him he just felt like stealing a truck.
Curly spoke to the passerby who had witnessed and reported the incident, then arrested Hicks. Curly transported him to Warwick Police Headquarters, where he was processed and charged with driving without consent of the owner, and simple assault, according to the report.
Curly reported that Hicks matched the description of a man sought by Cranston Police for stealing a car earlier that day.
At Warwick Police Headquarters at 99 Veterans Memorial Drive, Officer James Michailides reported he spoke with Hicks, asking him if he had also been involved in the earlier car theft. At first, Hicks denied being involved.
Finally, he told Michailides: "I've been up for about four days huffing, wandering around in Cranston around Park Ave., when I stumbled across a car with keys in it. In my un-right frame a mind I stole the car because I was broke. I crashed it and made sure I didn't hurt anyone and ran, afraid I'd get caught. I tried to steal another one in Warwick. I've been addicted to cheap inhalants and can't remember a lot of things. I'm sorry for what I've done and need help."
Warwick Police notified Cranston Police of the arrest and Hicks' statement.