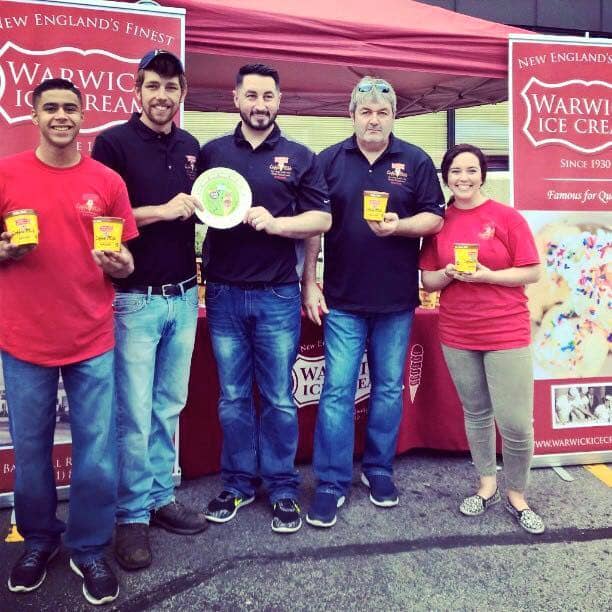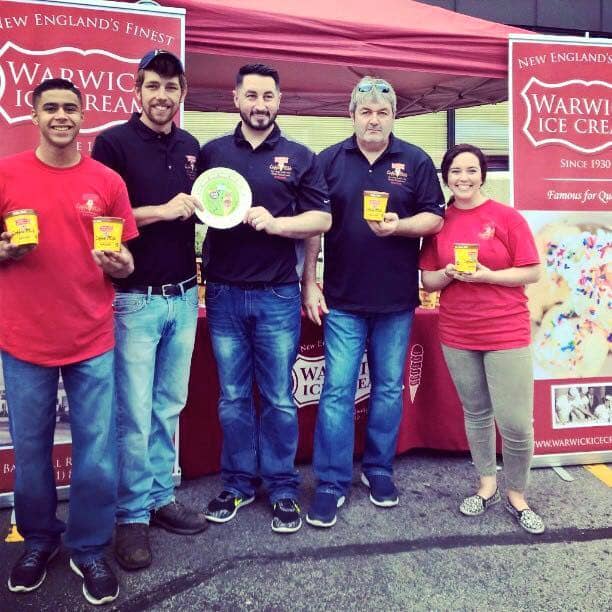 Providence, RI – Warwick Ice Cream won first place at Ice Cream Throwdown June 28 in Wayland Square, Providence with their "Coffee Milk" ice cream.
The flavor,now available at local scoop shops and soon at all 9 Dave's Marketplace locations in a 16 oz. pint package is made by Warwick Ice Cream in Warwick,RI. in association with Autocrat of Lincoln,RI..
The flavor won the Peoples choice award, which was presented to Tom and Vinny Bucci, who developed the products for Warwick Ice Cream Co. Stores in New England.