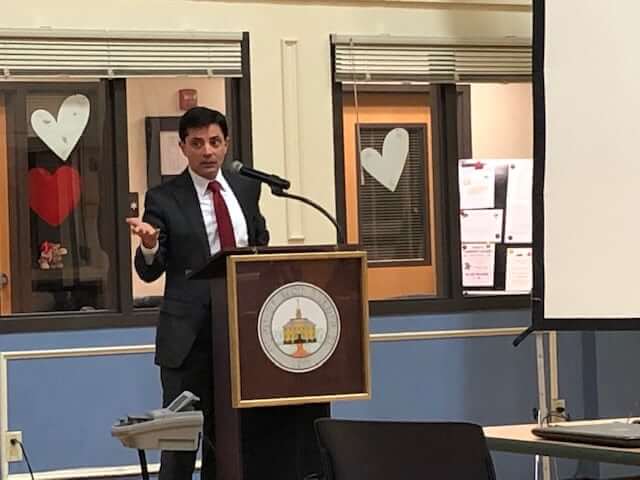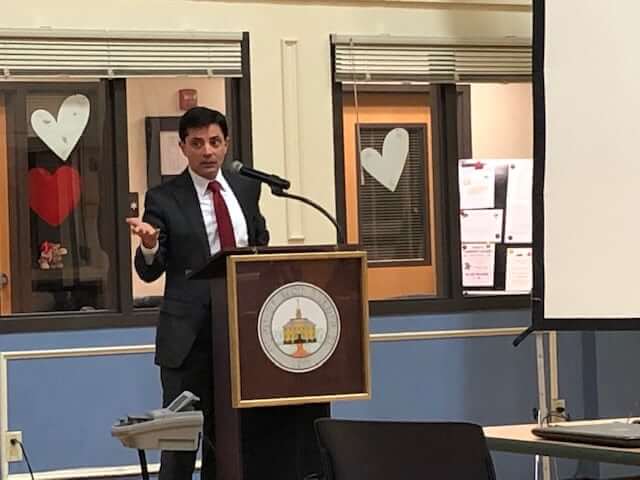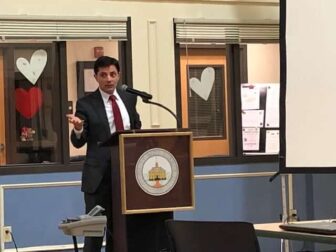 WARWICK, RI  — Michael D'Amico, finance consultant most recently aiding the newly elected East Greenwich Town Council with its first budget and contract negotiations, has left the town to aid Warwick at the request of Mayor Joseph Solomon.
Solomon announced D'Amico's hiring this afternoon in a press release. He began work today.
"Michael brings a wealth of experience assisting municipalities, particularly in the areas of finances, contract and labor disputes and education," the Mayor said in the release.
"I'm excited to be part of the administration," D"Amico said when reached by phone Wednesday.
When he started in East Greenwich, he was paid at $125 per hour for up to 60 days at the time, according to EastGreenwichNews.com. Solomon's office did not respond to a question about how much Warwick is paying D'Amico or from what part of the budget.
In December, East Greenwich faced bankruptcy, Town Council President Sue Cienki said at the time, according to a report by EastGreenwichNews.com.
Warwick is similarly faced with a reported $7 million school deficit and structural deficits for FY19 and FY20 in the City budget. The City has also reached an impasse with the Warwick Firefighter Union IAFF Local 2748, when Warwick Firefighters rejected a tentative contract deal in May. The tentative agreement, which would have been effective from July 1, 2018 through June 30, 2020, would have implemented Tier II pension reform, included no salary increases for the life of the agreement, and resolved sick and vacation time payment issues.
D'Amico, principal of D'Amico Consulting, negotiated five labor contracts in six months while working in East Greenwich, resulting in anticipated savings of $3 million over the next five years, according to Solomon's office.  He was also responsible for preparing both the East Greenwich school department and town budgets for fiscal year 2020.
As a financial advisor to the Coventry School District, D"Amico  was responsible for eliminating a projected $2 million deficit, while reinstating key programs such as math and reading specialists, middle school sports and other clubs. Prior to that, D'Amico was the director of administration for former Providence Mayor Angel Tavares, helping to save in excess of $150 million in collective bargaining agreements and cost control measures, according to Solomon's office.
D'Amico also worked for 14 years for Johnson Matthey, Inc., where his last position was vice president and general manager for the environmental catalyst technologies division, and four years for Ametek, Inc., based in Pennsylvania.
D'Amico earned his Bachelor of Science degree in economics from the University of Pennsylvania's Wharton Business School and his MBA in Finance from Villanova University, according to Solomon's office.