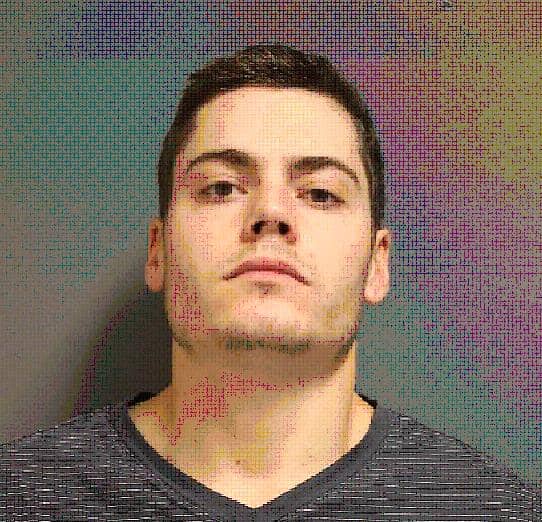 Warwick, RI — One of two men arrested in connection with the Dec. 26 robbery of a local Citizen's Bank is currently being held at the Adult Correctional Institutions for violating bail from a previous case.
Andrew Feinstein, 26, of North Kingstown, faces felony counts of second-degree robbery and conspiracy after Michael Watts, 25, told police that Feinstein was the driver of the getaway car for the bank robbery.
Cranston Police charged Feinstein on Oct. 30 with felony counts of drug possession and tampering with an automobile. He had been free on bail since his arraignment.
At a Dec. 29 hearing in Third District Court, Feinstein was found to be in violation of the bail terms from the Cranston case, according to online court records.
North Kingstown Police also charged Feinstein with drug possession on Dec. 28 after a police search found heroin in his car during the investigation into the bank robbery.
Watts's father brought him to the North Kingstown Police Department on Dec. 26, where Watts admitted to the bank heist, according to police reports.
Officers from Warwick and North Kingstown later found $9,037 at the homes of the two men, with about $7,000 of it hidden at Watts's residence.
Feinstein is next due in court on Jan. 12.