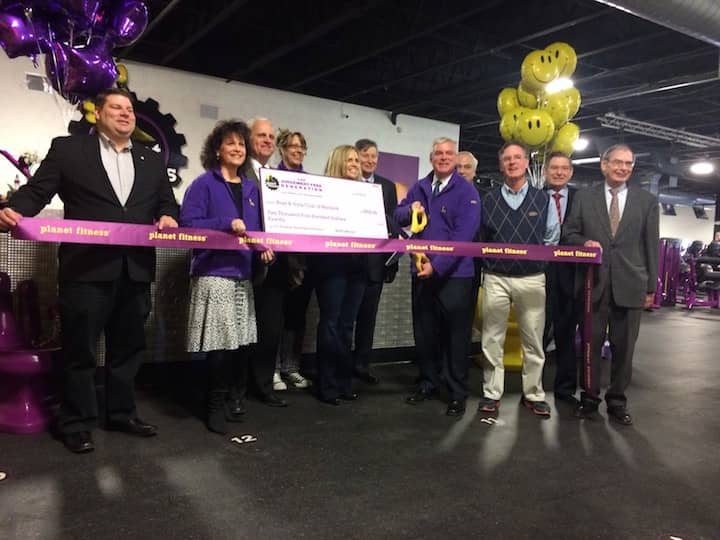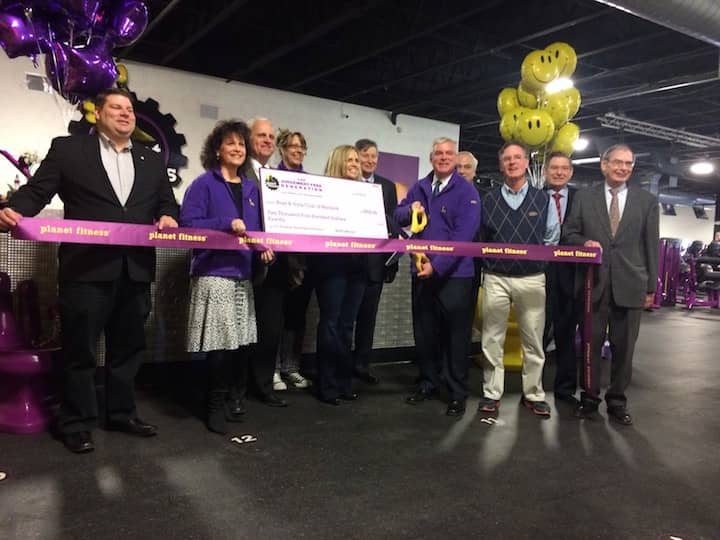 Editor's note: The author is a member at this gym.
WARWICK, RI — There's more space, all new equipment, new locker rooms and a renewed focus on  instruction and acceptance at the Planet Fitness Warwick Avenue location following a $1 million renovation begun in November 2016.
"You're good to go, now," said Michael Peters, Planet Fitness operations area manager for New England, during a grand re-opening ceremony Thursday morning drawing Mayor Scott Avedisian, City Councilor Edgar Ladouceur, City Councilor Steve McAllister, and Boys & Girls Club Executive Director Lara D'Antuono, franchise owners Anne Marie and Stephen Lukin and landlords Steven, And and Rich Sholes.
Aside for a few finishing touches, the equipment, locker rooms and new equipment is open to current and aspiring gym members, he said. Since the construction occurred during their membership sale, the offer, $1 down, $10 a month for new members, is being extended till March 16, he said.
The spruced-up gym is open 24 hours on weekdays now, closing at 9 p.m. Fridays and open 7 a.m. till 7 p.m. weekends.
Anne Marie said work on upgrading the building cost about $1 million, and just wrapped up Wednesday. She said when she bought the franchise from the former owner Aug. 1 2016, it was clear a number of updates were in order, and she got work started on the construction in the fall.
"It's important to do all the upgrades with the equipment," Anne Marie said.
A few gym memberships were cancelled as a result of the location's re-focus on the Planet Fitness branded focus on acceptance, the "Judgement Free" ethic, which discourages behavior like slamming weights and loud grunting, Anne Marie said.
There is also a renewed focus on unlimited fitness training (available first come, first served to the first five people who sign up to one of several daily sessions), Anne Marie said.