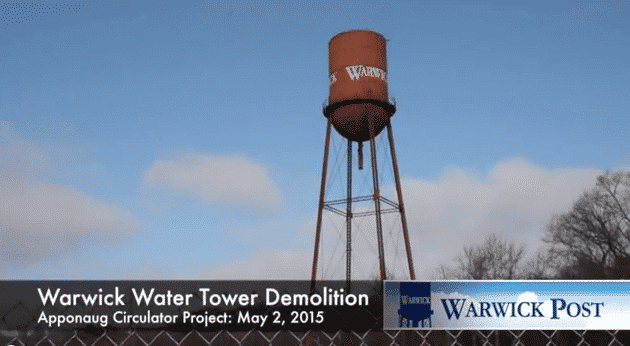 Warwick, RI – For both those who viewed the Warwick water tower as a nostalgic landmark and people who called it an eyesore, the Warwick water tower was a solid, dependable presence in Apponaug.
The decades-old structure lived up to the solid part of its reputation Saturday, falling only after support cables and two of its girders were severed to aid efforts to topple it.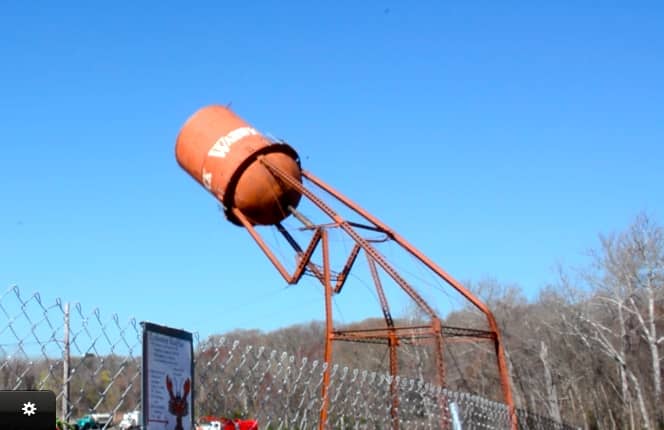 The demolition makes way for the RI DOT's Apponaug Circulator Project, which will be built in part through the lot where the landmark stood. Apponaug's intersections will be replaced by roundabouts by the end of the project.
Read our full story with pictures from the demolition here, and watch the video above, with interviews of the onlookers and the final moments of the tower.