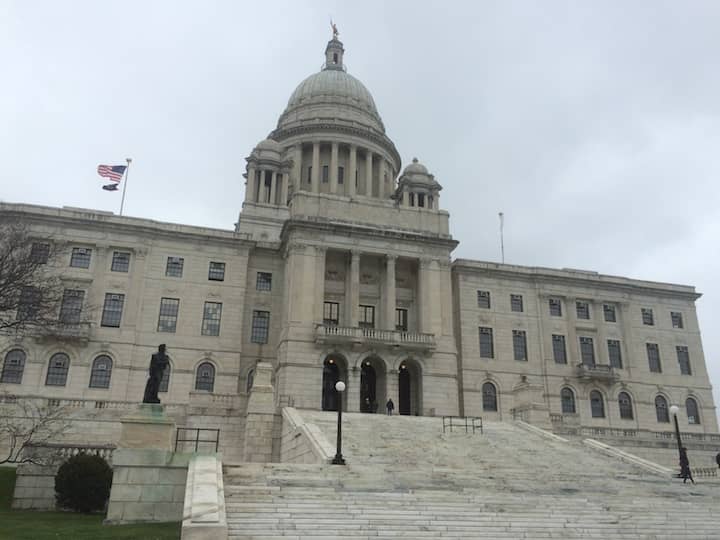 STATE HOUSE — Rep. Camille F.J. Vella-Wilkinson (D-Dist. 21, Warwick) has introduced legislation that would permit Alcoholics Anonymous and Narcotics Anonymous to hold meetings during a declared disaster emergency.
The bill (2020-H 8080) would provide that mental health and substance use disorder services provided by the organizations to be considered an essential health benefit.
"The services provided by Alcoholics Anonymous and Narcotics Anonymous are not only essential, they are necessary for the public health," said Representative Vella-Wilkinson. "During the pandemic, AA meetings were designated as a social gathering rather than an essential service, while liquor stores were considered essential and permitted to remain open. AA is no more a social gathering than rehab, especially when many of the members are court-ordered to attend meetings."
The bill would mandate that adequate measures be implemented to provide the services safely within whatever guidelines may be established to address the issues relative to the declared disaster emergency.
"AA meetings are therapeutic for individuals who face the challenge of addiction," said Representative Wilkinson. "To consider this service as non-essential when the results can be devastating is not only absurd, it's reckless. This bill would permanently designate those services as essential for future emergencies."
The legislation is cosponsored by Representatives Anastasia P. Williams (D-Dist. 9, Providence), Christopher R. Blazejewski (D-Dist. 2, Providence), Katherine S. Kazarian (D-Dist. 63, East Providence) and Grace Diaz (D-Dist. 11, Providence).