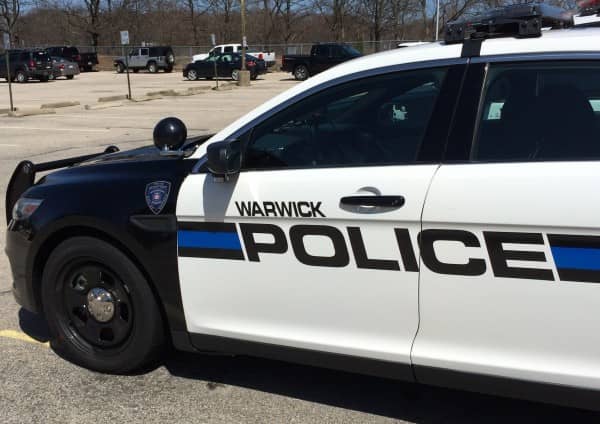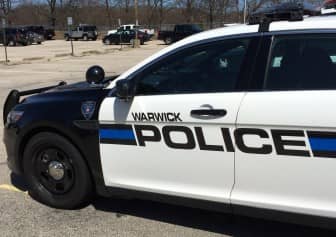 Warwick, RI – Warwick Police are investigating vandalism at the Rocky Point Park demolition site sometime after 5 p.m. Aug. 11 that caused $16,880 in damage to construction  equipment owned by five companies.
On Aug. 12 at about 6:27 a.m., Warwick Police were called to 1 Rocky Point Ave. for a report of malicious damage at the site.  When Officer Javier Cabreja arrived, he observed numerous chairs broken and tipped over, port-a-johns had been tipped over and several pieces of heavy construction equipment had had their windows smashed out, according to his report.
The person reporting the incident, Michael Garofalo, 33, said he had arrived at the site at 6:15 a.m. that day, unlocked the gate and entered the site, according to Cabreja's report. As Garofalo drove down the road,  he saw the chairs and port-a-johns thrown in the road, and a closer look told him the windows of eight of the heavy machines there had been smashed.
The HK&S trailer door had been pried open and entered as well. One of its windows was smashed, all the paperwork was missing and hard hats had been taken from the trailer.
Jonathan Key, 30, the owner of HK&S, 51 America's Cup Ave., Newport, said some of the equipment damaged had been rentals. He said Saturday, Aug. 9, was the last day his company had been on the site, leaving at 3 p.m.
ABM Group, 21 College Hill Road, Warwick, reported that four hard hats worth $20 each were missing, a total of $80.
Schmidt Co., 2397 Grand Army of the Republic Highway, Swansea, MA, reported a broken window on its John Deere 250G excavator, $1,500 in damage.
Tyler Equipment, 1251 Shaker Road, East Longmeadow, MA, reported a Volvo 460 excavator had broken windows and broken controls, $1,000 in damage.
Milton CAT of 2158 Plainfield Pike reported broken windows on its CAT D6 dozer, $1,500 in damage.
The remaining $12,800 in damage was done to HK&S vehicles and equipment:
A CAT345B, broken windows: $1,500
A CAT330OC, broken windows: $1,500
A CAT980H, broken windows: $1,500
A CAT980H, damaged gas tank: $2,000
A Volvo loader, 125T, broken windows, $1,500
A Koerhring 866 broken windows, $1,500
Trailer door pried open, 3,000
Trailer window broken, $200
Printer/copier missing, $100
On Sunday, Aug. 11, a fuel truck driver said he'd been on the site and all the equipment appeared in order at that time. He said he'd left at 5 p.m. Aug. 11.
The man reported seeing a red Taurus speed away as he left the work site.