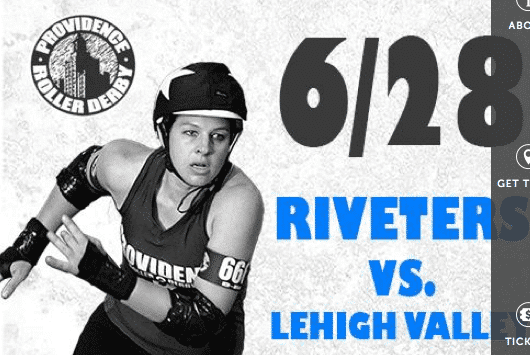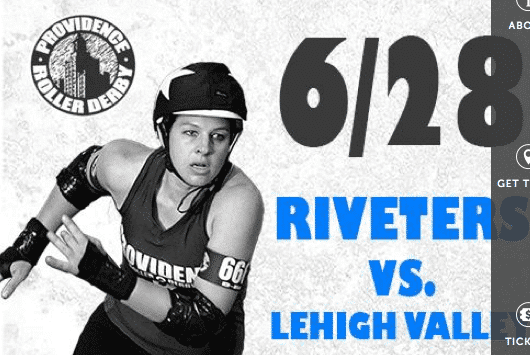 Warwick, RI — Among this week's offerings are an art exhibit about cruising, great orchestral performances, and the all-Amerian sport of roller derby — just the right thing to get in the mood for 4th of July fireworks.
Thursday, June 26, 2014:
Night Light Orchestra, 6:30 p.m.
Warwick City Hall is the setting for the outdoor Night Light Orchestra performance. In case of rain, the show will be held across the street at Warwick Central Baptist Church.
Miami String Quartet, 7:30 p.m.
Praised in The New York Times as having "everything one wants in a quartet: a rich, precisely balanced sound, a broad coloristic palette, real unity of interpretive purpose and seemingly unflagging energy," the Miami String Quartet has established its place among the most widely respected quartets in America. Part of the "Music on the Hill" Series at Ocean State Theatre. Also Saturday, June 28 at 7:30 p.m. Online tickets available. $30.
"Summer Cruising" Art exhibit, 10 a.m.
Warwick Museum of Art hosts a new exhibit, "Summer Cruising: The Art of the Auto," celebrating all things automotive, through July 19. Free admission. Hours are 10 a.m. to 5 p.m. Tuesday through Friday.
Friday, June 27, 2014:
Improv Night, 7 p.m.
The Bring Your Own Improv troupe sets up again this week at WMOA. The fun starts at 7 p.m. with Family-Friendly [PG-rated] improvisational performances and continuing at 9 p.m. with Adult-Themed [R-rated] acts. Audience participation is part of the show, so no two performances are the same.
Tickets are $7 for adults, $3 for kids under 13 and seniors. More information and tickets sales at bringyourownimprov.com
Saturday, June 28, 2014:
Roller Derby, 5 p.m.
Thayer Arena morphs into a roller derby track for this weekend's Providence Roller Derby Doubleheader. In the early match, the Riveters look to torch [see what I did there?] the Lehigh Valley Rollergirls, while the nightcap features awesome local reference Rocky Point Rollers battling the Mass Attack squad. Bring your own seat for trackside viewing.
Adult general admission $15/$10 available online; kids 5-12 $5, under 5 free.
Tuesday, July 1, 2014:
Oakland Beach Cruise Night, 4 p.m.
Take a drive out to Iggy's and check out the weekly Cruise Night at Oakland Beach hosted by the Warwick Lion's Club. [Link goes to their Facebook page, be sure to check for updates.]
Thursday, July 3, 2014:
4th of July Fireworks, 9 p.m.
The City of Warwick is scheduled to host its annual fireworks display at the Oakland Beach seawall, starting shortly after sunset. For a list of fireworks displays in Rhode Island, check out the Central Rhode Island Chamber of Commerce Fireworks schedule.