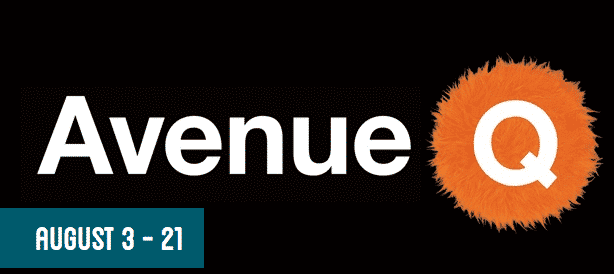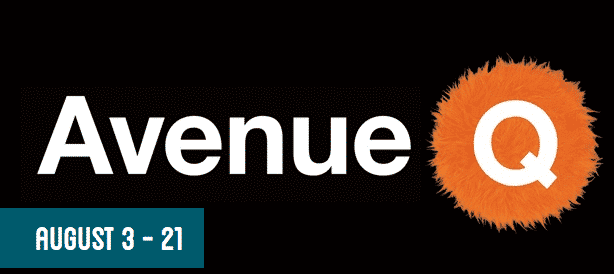 WARWICK, RI — A recent college grad moves into a  New York apartment way out on "Avenue Q," discovering the place is no ordinary neighborhood as he and his friends struggle for jobs, dates, and the ever-elusive purpose in life in Ocean State Theatre's next show, part flesh, part felt, and packed with humor, running Aug. 3 – 21.
There are adult themes and language. There's puppet nudity, and there is also puppet sex.
Director/actor Jason Parrish makes his directing debut with OSTC on this production, while Justin P. Cowan,  music director for OSTC's productions of Damn Yankees, Gypsy, Guys and Dolls, Legally, Blonde: The Musical and How to Succeed in Business Without Really Trying, returns as music director. MK Lawson, who choreographed Damn Yankees, The Winter Wonderettes and RENT, returns as choreographer.
The cast includes former OSTC performers Elise Arsenault of Bristol, who appeared in both The Diary of Anne Frank and The King and I;  Joe DeLeo of East Greenwich, who was in both Damn Yankees and Gypsy, Tommy Labanaris of Coventry, who has appeared in Into The Woods, Les Misérables, Laughter on the 23rd Floor, The Diary of Anne Frank, Gypsy and 1776; Greg LoBuono of Boston, who made his OSTC debut earlier this summer in Damn Yankees, Helena Tafuri of North Kingstown, who returns after appearing in Damn Yankees and Gypsy and Rochelle Weinrauch of Westerly, who has appeared in Guys and Dolls and Lend Me A Tenor.
Making their Ocean State Theatre Company debuts are Jeff Blanchette of Portsmouth, Lovely Hoffman of Roxbury, MA and Jenna Lea Scott of Lowell, MA.
Previews are scheduled for Wednesday, Aug. 3 and Thursday, Aug. 4 at 7:30 p.m. All other performances will be held Tuesday (except Aug. 9), Wednesday, Thursday, Friday, and Saturday evenings at 7:30 p.m., with matinees at 2 p.m. on Sundays. Special matinees are also scheduled for Thursday, August 11 and Saturday, Aug. 20 at 2 p.m. Conducting Conversations Live!, a free post-show discussion hosted by WCRI's Mike Maino, will follow the 2 p.m. performance on Sunday, Aug. 7. The post show Piano Bar Series, hosted by Robert Miller, Jr., will continue following Friday and Saturday evening performances in the theatre's lobby on Aug. 12, 13, 19 and 20.
The theatre is located at 1245 Jefferson Boulevard, Warwick, RI. Tickets are $39 for preview performances and $39-$59 for all other performances. Discount rates for groups of 20 or more are available by calling (401) 921-1777 x112. $30 "Rush" tickets are available on a limited basis one hour prior to curtain on the day of the performance. Tickets are on sale at the box office Monday through Friday from 12 noon – 6:00 pm, Saturdays from 12 noon – 4 p.m., and from noon until curtain time on performance days. Tickets are also available online 24 hours a day at www.OceanStateTheatre.org and via telephone during normal box office hours by calling 401-921-6800.