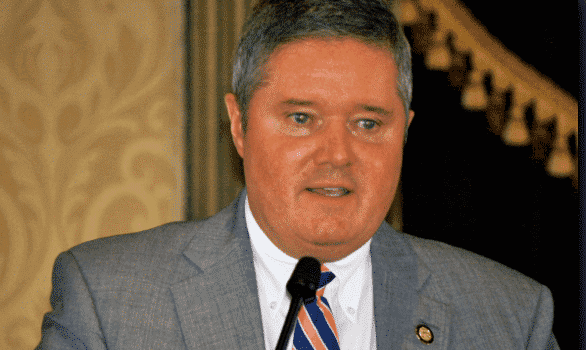 PROVIDENCE, RI — There's one less appointment for President Donald Trump to make, thanks to federal law and United States District Court Chief Judge William E. Smith, who has appointed Stephen G. Dambruch United States Attorney for the District of Rhode Island.
Dambruch served as Interim United States Attorney for Rhode Island after United States Attorney Peter F. Neronha resigned in March 2017 at the request of U.S. Attorney General Jeff Sessions. Sessions requested the resignation of all 46 United States Attorneys appointed by President Obama at the time. Dambruch was named Acting U.S. Attorney in January 2018 by Sessions.
Such appointments by the Attorney General expire after 120 days. Should the Attorney General's appointment expire without an official appointment, federal law allows the district court to appoint a United States attorney to serve until the vacancy is filled by a Presidential appointee.
The office of United States Attorney for the District of Rhode Island is one of several presidential appointments President Donald Trump has yet to make, according to a report from the LA Times. More than a year into Trump's presidency, the executive branch has yet to name an ambassador to the Korean peninsula, nor has he named ambassadors to many Mideast capitals, and he has not named the director of the Bureau of Alcohol, Tobacco, Firearms and Explosives.
Dambruch was appointed as an Assistant United States Attorney in January 2004. Dambruch was named Criminal Division Chief in February 2007 and First Assistant United States Attorney in January 2014.  
Prior to his beginning his tenure with the United States Attorney's Office, Dambruch served as a state prosecutor with the Rhode Island Department of Attorney General for over sixteen years, including appointments as Chief of the Narcotics Prosecution Unit, Chief Prosecutor for Kent, Newport and Washington Counties, and Deputy Chief of the Criminal Division.