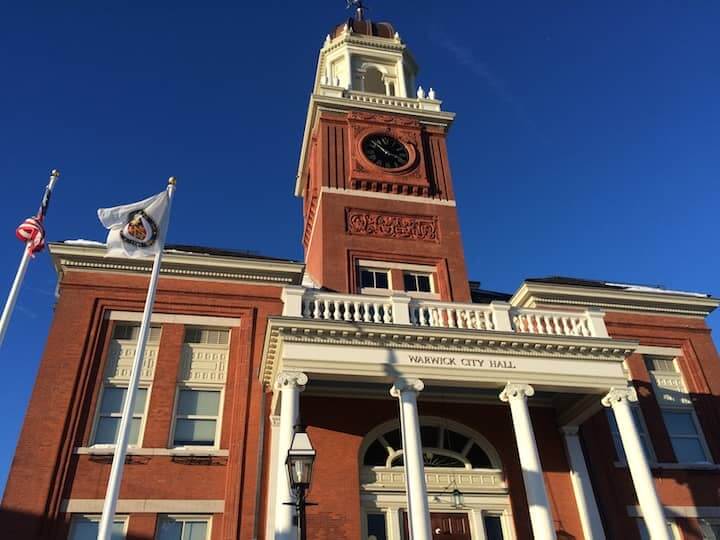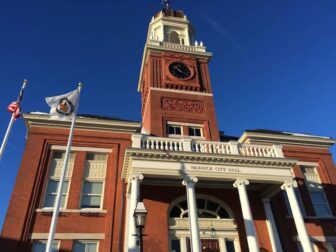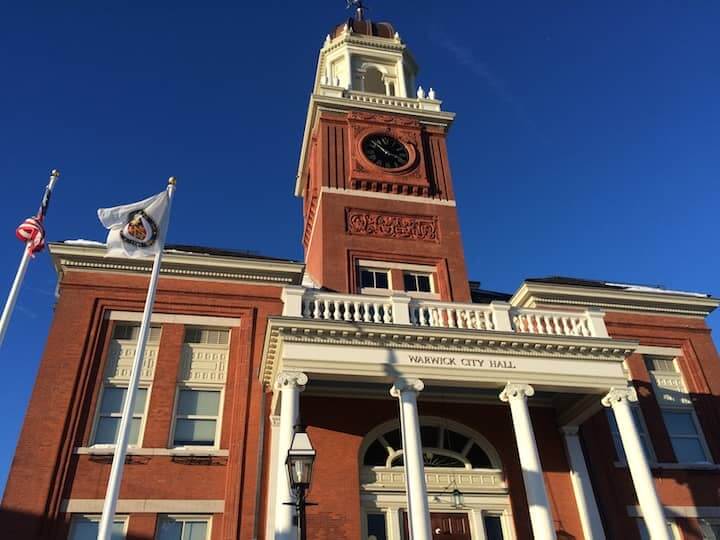 WARWICK — The Warwick City Council is scheduled to meet tonight at 7 p.m., and discuss a busy agenda, including a resolution supporting early voting and an amendment to the recently passed resolution requiring 24 hour notice of the leave or termination of a department head giving the mayor five days to apprise councillors.
The meeting is scheduled to begin at 7 p.m. in Council Chambers, Warwick City Hall,  3275 Post Road, but recent meetings have started well after that time as Council committee meetings have begun to stretch into time allotted for the regular meeting of the City Council. Minutes for the April 2 City Council meeting show roll call for that meeting began at 8:45 p.m.
Resolution PCR 73-18, if passed, would authorize sending a letter to the RI General Assembly stating the Warwick City Council's support for House Bill H7501 creating a process for early voting. According to the bill:
In-person early voting shall be made available to any registered voter
The early voting period will begin on the twentieth day before a general or primary election and extend through 4 p.m. the day before.
Resolution PCO-19, if passed would give the mayor's office five business days instead of 24 hours to notify Councillors of a resignation or termination of a city department head. The notice is a recent requirement of the mayor's office, established by a resolution, unanimously passed by the Warwick City Council during its March 5 meeting.
Mayor Scott Avedisian vetoed the resolution, asking the council not to override it, but the City Council overrode the Mayor's veto during their March 19 meeting.
 A full account of the documents and agenda of the City Council's meeting tonight is listed below:
4-2-2018_council_docket_corrected-revised_minutes.pdf
 5-7-2018_appointments_committee_agenda.pdf
 5-7-2018_consent_calendar_bids.pdf
 5-7-2018_consent_calendar_claims.pdf
 5-7-2018_finance_committee_agenda.pdf
 5-7-2018_hew_committee_agenda.pdf
 5-7-2018_intergovernmental_committee_agenda.pdf
 5-7-2018_ordinance_committee_agenda.pdf
 5-7-2018_public_safety_committee_agenda.pdf
 pco-9-18_notice_dept_head_termination_or_hiring.pdf
 pco-10-18_sub_a_remove_no_parking_draper_ave_amended.pdf
 pcr-64-18_bid_2018-292_stationary_breathing_air_compressor_6000_psi.pdf
 pcr-65-18_bid_2018-308_repairs_boom_h85.pdf
 pcr-71-18_bid_2018-329_monthly_cleaning_services.pdf
 pcr-72-18_extension_of_community_outreach_educational_committee.pdf
 pcr-73-18_to_ga_support_early_voting.pdf
 pcr-74-18_yield_signs_sheraton_park.pdf
 pcr-75-18_bid_package_5-7-2018.pdf
 pcr-77-18_abatements_5-7-2018.pdf