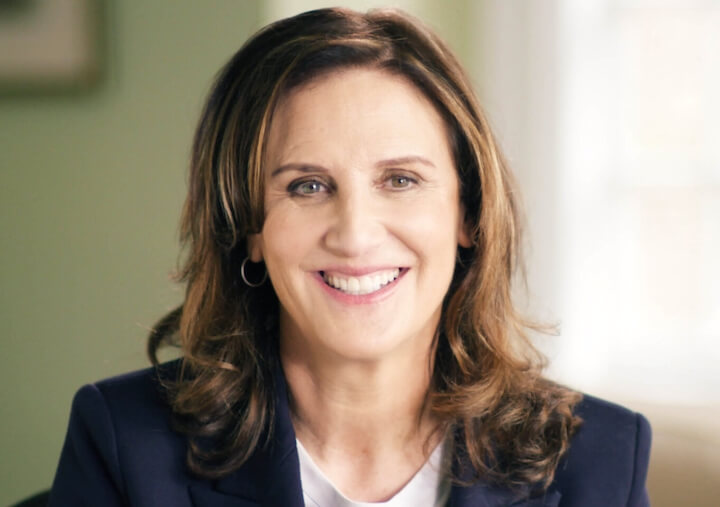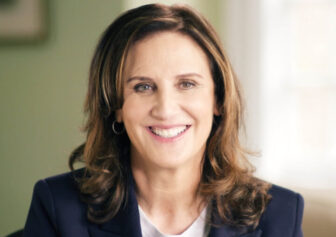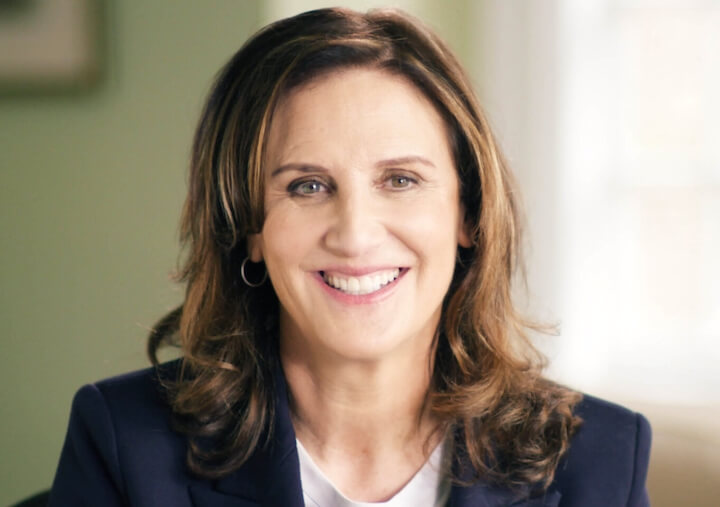 PROVIDENCE —  Sarah Morgenthau, former federal official with experience leading Peace Corps and U.S. Commerce initiatives  is one of six candidates for U.S. Representative of RI Dist. 2.
Morgenthau served as Director of Peace Corps Response under President Obama from 2010 to 2015, strengthening communities and providing resources to healthcare, and education.
As Deputy Assistant Secretary of the Department of Homeland Security's Private Sector Office from 2015 to 2017, Morgenthau mediated between businesses and government — sharing national security intelligence and communicating with industry about critical technology needed to keep people safe. She has also worked as a managing director in Washington, DC for Nardello & Co. ,a global investigations firm specializing in corruption-related investigations, civil and white collar criminal litigation, asset tracing, strategic intelligence, political risk assessment, and computer forensics. She has won the endorsement of U.S. Senator Corey Booker, a member of the U.S. Senate Foreign Relations Committee.
During the Sept. 13 primary, Democratic voters will consider which candidate is the best to represent their interests, but also which candidate can do that and still win the general election.
To provide voters with better insight into each candidate's positions, ideas and views of the future, WarwickPost.com has asked each candidate eight questions, giving them equal time to reply. All responses from the candidates have been published at the same time.
Candidates were urged to answer the questions directly: "An answer which skirts the subject or reads as a deliberate attempt to avoid the question will be registered as a failure to answer the question." Only three of the six candidates responded to the questionnaire sent out Sept. 1: David Segal, Omar Bah, and Morgenthau.
Here are Morgenthau's answers:
1.  What do you make of the candidates left off the debate stage during the WPRI candidate debate?
MORGENTHAU: Omar Bah is an important voice in this race. Like Omar, my mother was a refugee to this country, fleeing Austria in 1941 in the wake of Kristallnacht and amidst rising antisemetic persecution across Europe — and my grandfather Henry Morgenthau fought to establish the War Refugee Board during WWII.
I think WPRI missed an opportunity to showcase his perspective, but I also understand that he did not clear the bar the station set to qualify for the debate.
2.  You've indicated your support for a woman's right to choose protected by law at the federal level. What is your objection to the state-by-state approach?
MORGENTHAU: Through the Dobbs decision, the Supreme Court eliminated rights that women had held for 50 years. It is outrageous that my 21-year-old daughter has less rights today than I did at her age. A state-by-state approach to abortion rights creates chaos, and allows for Republican controlled states to pass barbaric and inhumane legislation to target women, as we have already seen in the wake of this decision.
Allan Fung continues to say Rhode Island has enough protections at the state level, but the truth is he could be the deciding vote on a national abortion ban, a policy his new friend GOP Leader Kevin McCarthy would bring to the floor if Republicans take control of the House. We cannot let that happen, which is why this primary is so crucial. I am the best candidate to beat Allan Fung, and the only candidate with the experience to deliver results in Washington on day one.
3.  Are term limits the best way to curb politicization of the Supreme Court? Please explain.
MORGENTHAU: I am not convinced that is the case. We need to reform the court, but with how over-politicized this process has already become, I worry that term limits could lead to lobbyists and politicians having even more impact on the work of the court.
4.  The race for this Congressional seat in November has been characterized as a choice between conservative and liberal concerns, although Republican candidate Alan Fung has demonstrated support of former President Donald Trump during his abuses of political norms, disrespect for veterans, rhetorical and material attacks on America's long-running record of peaceful transition of power, his documented involvement in stirring the Jan. 6 insurrection and unexplained delay of and reluctance to defend the Capitol and Congress. Do you consider yourself a more conservative politician than Fung in this regard?
MORGENTHAU: If Allan Fung wins in November, this could very well be the seat that hands the House majority to the Republicans and Kevin McCarthy's radical agenda. We know that Washington Republicans are simply too extreme, and we cannot afford to put our Democracy, and our fundamental rights, at risk. There is nothing 'conservative' about attacking our democracy.
5. The person who succeeds Congressman Jim Langevin representing this district in Congress will need to win bipartisan support for their efforts during an unprecedented period of divisive sentiment. How will you balance the need to work with Republicans as their party and their members embrace authoritarian ideas?
MORGENTHAU: The issues that I have worked on throughout my career in government, as the first woman to run the Private Sector Office at the Department of Homeland Security and having run Travel and Tourism for the United States, have been largely devoid of partisan politics. We need to ensure that Democrats hold control of both houses of Congress, but I also know there are areas like lowering costs, investing in reliable infrastructure, and comprehensive immigration reform, where we can find some common ground.
6.  What legislation would be your first priority, and what is your plan to win support for it in Congress?
MORGENTHAU: Everything is too expensive, and Rhode Islanders are suffering because of it. We need legislation to drive down costs, fix supply chain issues, and make sure folks are able to make ends meet. We also need national legislation to codify Roe v Wade, and we need further investment in our blue and green economies to reduce our foreign energy dependency and protect our climate.
What is your plan to win support for it in Congress?: Morgenthau did not answer this part of the question.
7.  Where would you turn to for ideas on how Congress can curb inflation? What efforts do you consider the most likely to win support in Congress?
MORGENTHAU:  The Inflation Reduction Act was a great first step to bring down costs, but families need more relief and they need it now. Our primary focus right now needs to be making smart investments to uplift working families and small businesses. We are still dealing with the lasting economic impact of COVID, and with significant workforce shortage issues. We need to spend responsibly, but cannot turn our back on the middle class.
8.  Where would you most like to increase domestic spending in Rhode Island? 
MORGENTHAU: Having run Travel and Tourism for the United States in the Biden Administration, I know the importance of investment in this key sector, which delivered $7 billion to our state in 2019 alone. I played a key role in developing the National Travel and Tourism strategy the Biden Administration rolled out recently, and am ready to get to work uplifting the small businesses that drive economic activity across the state.
This investment shouldn't only come to our largest communities. Take Block Island, for example. With just over 1,000 year-round residents, supporting the needs of up to 20,000 summer residents is daunting. We have the opportunity to deliver significant federal funding to support communities across the second district and meet the individual and unique needs of each, and we need an experienced leader who knows how to get things done in Washington to achieve that.
I also believe we need to make further investments in our blue and green economies. We should be proud, as a state, to be home to the first offshore wind farm in the country at Block Island, and we should continue to be a leader in clean energy production. We have the opportunity not only to protect our climate for future generations, but also to create good paying, union jobs in the process.
What is your plan to accomplish that increase?
Morgenthau did not answer this part of this question.
9. President Joe Biden's recent move to forgive $10,000 of student debt has caused much celebration and griping. Would you support rolling back the undue hardship requirement for student loans that was expanded with then-senator Biden's support and vote under the 2005 Bankruptcy Abuse Prevention and Consumer Protection Act?
Morganthau did not respond to this question.