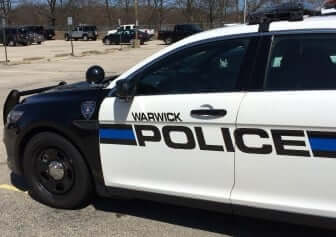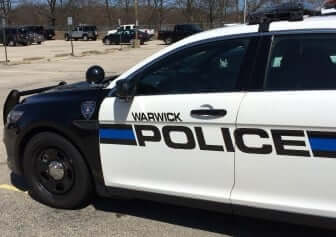 WARWICK, RI — Warwick Police arrested a Barrington woman for crack possession Oct. 14 after stopping a gray Ford F-150 with a shattered windshield on Veterans Memorial Drive.
At 4:26 p.m. that day, Officer Connor Bemis spotted the damaged 2004 truck and ran a check of its PA registration, which was both inactive and incongruously assigned to a BMW, according to the officer's report. Bemis stopped the truck and identified the driver as Charles Wilson, 39, of 12 Juniper St., Barrington, RI. He also identified the passenger as Katherine Gunther, 40, of 12 Juniper St., Barrington, RI.
Wilson told Bemis his license was suspended, and appeared very nervous, according to the officer's report. Officer Nicholas DeLuca arrived to assist, and Bemis asked the pair to step out of the truck. Bemis confirmed Wilson's license was suspended, making this his third offense on that charge.
As the pair got out of the truck, Bemis noticed crack pipes sticking out of cigarette packages next to the center console. He asked Gunther if there were any drugs in the truck, to which she replied, while shaking heavily and pacing, that she "smokes crack," without adding anything to her statement.
Bemis searched the rest of the truck, finding a white rock-like substance in a plastic bag between the center console and the passenger's seat, which he seized. Bemis read each their rights, and asked them separately whose crack was in the truck.
Gunther told Bemis the crack was hers, and that she had recently used crack that had been in the bag.
Bemis arrested both and transported them to Warwick Police Headquarters, 99 Veterans Memorial Drive, where he charged Gunther with Possession of crack, a controlled I-V substance, less than 10 grams, and also charged Wilson with driving with a suspended license, third offense. West Shore Towing took the F-150 off the road.
The pair were held until arraignment in Third District Court Oct. 17.