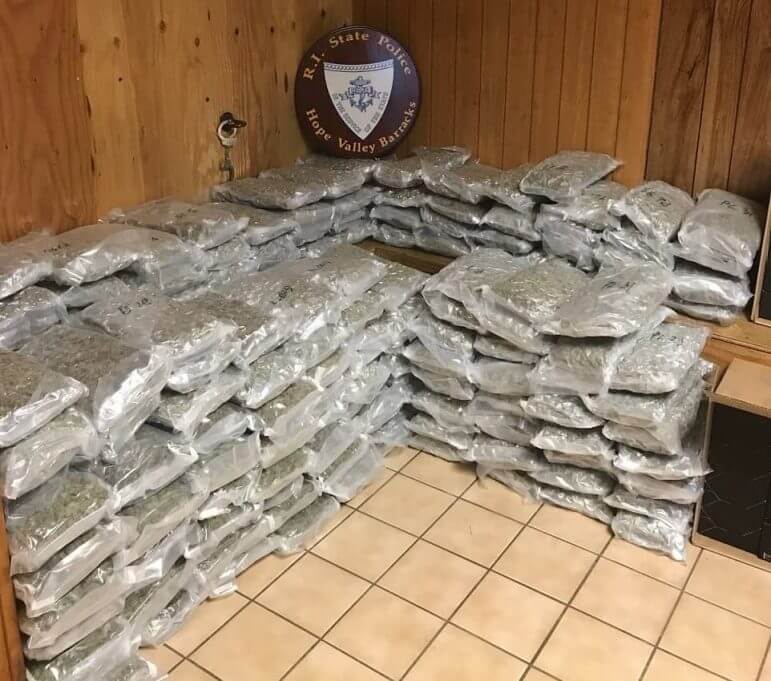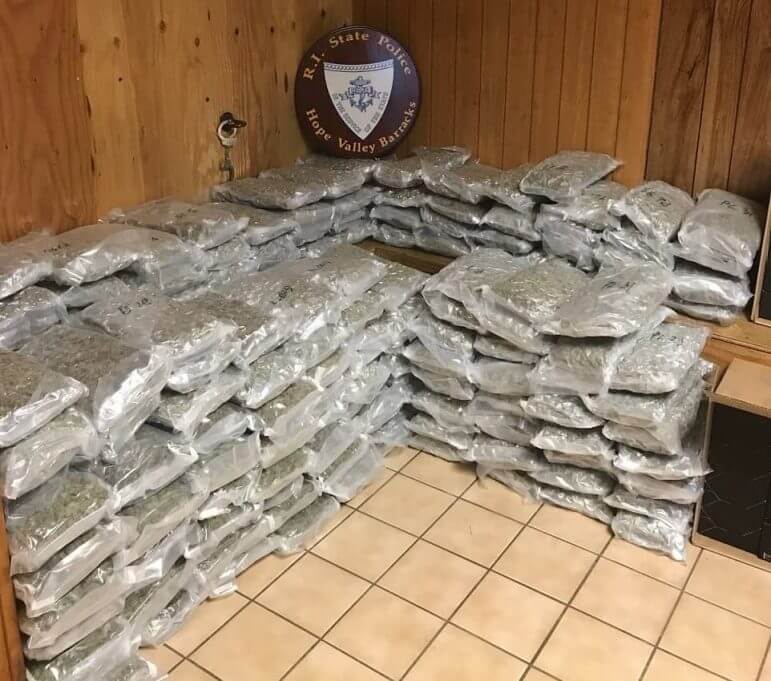 WARWICK — RI State Police seized more than $400,000 worth of marijuana and hash oil after stopping a speeding minivan on Rte. 95 in the city Friday afternoon, arresting and charging the driver with illegal possession of more than 5kg of the drug and with intent to deliver.
Colonel Ann C. Assumpico, Superintendent of the Rhode Island State Police announced Saturday that troopers had made the stop, seizure and arrest on Interstate 95 in Warwick at approximately 3 p.m. Friday near the intersection with Rte.295.
The driver, identified as Jiacheng Liu, age 29, of San Francisco, CA, was arrested and charged with:
Delivery/Possession with Intent to Deliver and Manufacture a Controlled Substance – Two Counts
Manufacture/Possession/Delivery of Greater Than Five Kilograms of Marijuana – Two Counts
During a search of the van, Troopers seized four large duffle bags containing nearly 185 pounds of marijuana packed in vacuum-sealed bags worth an estimated $368,800. They also seized two boxes and a bag containing more than 800 vials of hash oil, with a value of approximately $40,000.
Liu was processed at the Hope Valley Barracks and ordered held without bail at the Adult Correctional Institutions pending formal arraignment in Third Division District Court on Monday.