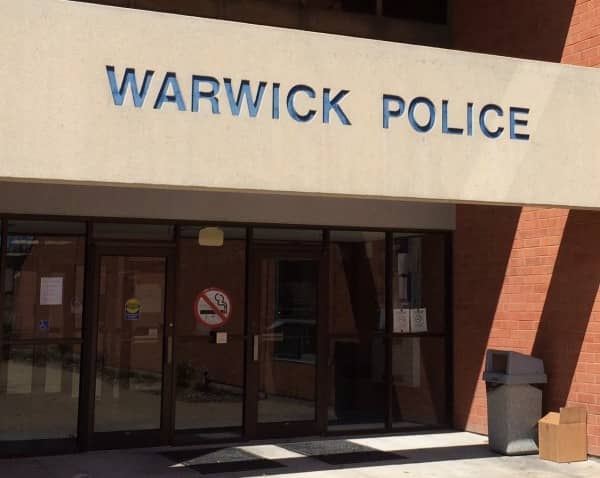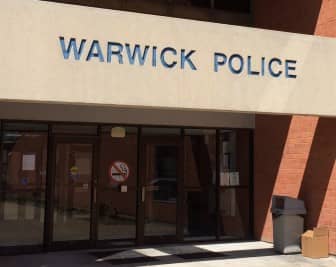 WARWICK, RI — Warwick Police received six as-yet unresolved reports ranging from larceny to vandalism and breaking and entering between Jan 16 and Jan. 27, according to police records.
Laptop larceny at Victoria's Secret On Jan. 16 at 11:30 a.m., Warwick Police were notified of a larceny of an Ipad from Victoria's Secret in the Warwick Mall at 400 Bald Hill Road.
According to an employee at the store, a couple entered the shop at 10:45 a.m. and asked for an item, which the store doesn't carry, before leaving. The couple, described as a woman in her 20s, about 5'3″ tall with brown hair, heavy build, and glasses, and a man thin build, brown curly hair, wearing a long olive green down jacket with tan fur trim and white sneakers, returned. The woman asked about sports bras, which the man stayed outside the store.
The employee went to the back of the store, leaving the company's laptop on a counter, and returned to find the couple and the laptop missing. A review of store video surveillance showed the man taking the Ipad, a 5th generation 32GB machine worth $325, while she was away, the employee told police.
The video and case have been referred to detectives.
Snow blower stolen from home On Jan. 21, at noon, Officer David Thompson was dispatched to Mayfair Road for a report of a stolen snowblower.
The woman reporting the theft said the snowblower had last been seen in her detached garage on Jan. 15. The snowblower was discovered missing Jan. 21 at about 10:30 a.m.
The snowblower was a Sno-Tek 24E Model 920402, worth $650.
Rims stolen from Balise Collision Center On Jan. 25 at 7:38 a.m., Officer Michael Walker was called to Balise Collision Center at 340 Jefferson Blvd. for a report of rims and tires stolen from the business.
The manager told Walker that when she arrived at work at 7:30 a.m., employees found two new Toyotas owned by Balise were up on cinder blocks in the storage lot in the property. The tires and rims had been taken off each car.
Walker observed scrapes and damage to the undercarriage of each vehicle as a result of the theft. Each set of rims and tires were valued at $3,500.
Tools stolen from van at Planet Fitness On Jan 24 at 12:47 p.m., officer Albert Marano was called to 399 Bald Hill Road for a report of several tools stolen from Planet Fitness at 650 Bald Hill Road.
Marano spoke with the man, who told him he had left his tools in his van to work out at Planet Fitness at about 11 a.m. that day, then returned to find the rear window of his vehicle had been smashed out, and several of his tools stolen, valued at about $2,970 altogether.
The list of tools stolen included:
Assorted hand tools: $400
Ryobi Battery KI drill flashlight: $220
Porter Cable Formica Router: $110
Porter Cable 1/2 Router: $180
Makita siding nailer: $400
Bostich framing coil nailer: $400
Rigid Jabmay saw: $100
Milwaukee Sawsal: $250
Ridgid 5-speed orbital sander: $90
Porter Cable belt sander: $180
Porter Cable air compressor: $200
Husky ratchet & socket set: $100
Ridgid compact small drill: $80
Makita Disc sander: $100
Makita skill saw: $160
Buttonwoods Service Center break-in On Jan. 25 at 1:27 a.m., Officer Jamey Pettit noted an audible alarm at the Buttonwoods Service Center at 3002 West Shore Road, discovering a break-in.
Pettit found the door had been smashed with an apparent car brake rotor, and called for additional units. Petit also notified the owner, David Natalizia, who arrived shortly after.
Natalizia unlocked the shop and officers checked the inside and outside of the building, noting the smashed door was the only damage, and the likely exit as well as entry for the burglar.
Natalazia reported $75 in cash was missing from the shop's petty cash, mostly in one and five dollar bills. Some loose change was found on the floor, according to the report.
According to Petit's report, a discarded brake rotor on the side of the building was apparently thrown into the glass door, causing the glass to fracture and partially separate from the glass. The burglar then folded the glass up and was able to enter the shop, steal the cash, then leave by the same means.
Jewelry stolen from Mercedes outside Tennis RI: On Jan. 27 at 2:58 p.m., Officer Christopher Gillis was called to 636 Centerville Road for a report of malicious damage to a white Mercedes, which was later updated to include a theft of several thousands of dollars worth of jewelry.
While taking a tennis lesson inside Tennis RI, the reporting woman told Gillis, someone ran into the building to report a white Mercedes had been broken into. Gillis went outside to check her car, a white Mercedes, and discovered the car's rear passenger side window had been smashed.
The woman said she didn't see anything missing from the car at the time, but returned to Warwick Police Headquarters, 99 Veterans Memorial Drive, on Jan. 28 to report that several pieces of jewelry had been taken from a Louis Vuitton handbag that had been in the car, as well as a Kindle, an IPad, a makeup bag and five pieces of jewelry. Altogether, according to the report, the items totaled $35,000.
The stolen jewelry items listed were:
12 carat large hoop diamond earrings: $15,0000
18 inch David Yurman Necklace with diamond: $4,000
David Yurman earrings with diamonds: $4,000
16 inch salt water pearl necklace: $1,500
Pearl and crystal necklace: $4,000
Louis Vuitton never fill bag: $2,000
Louis Vuitton makeup bag: $500
Louis Vuitton jewelry case: $750