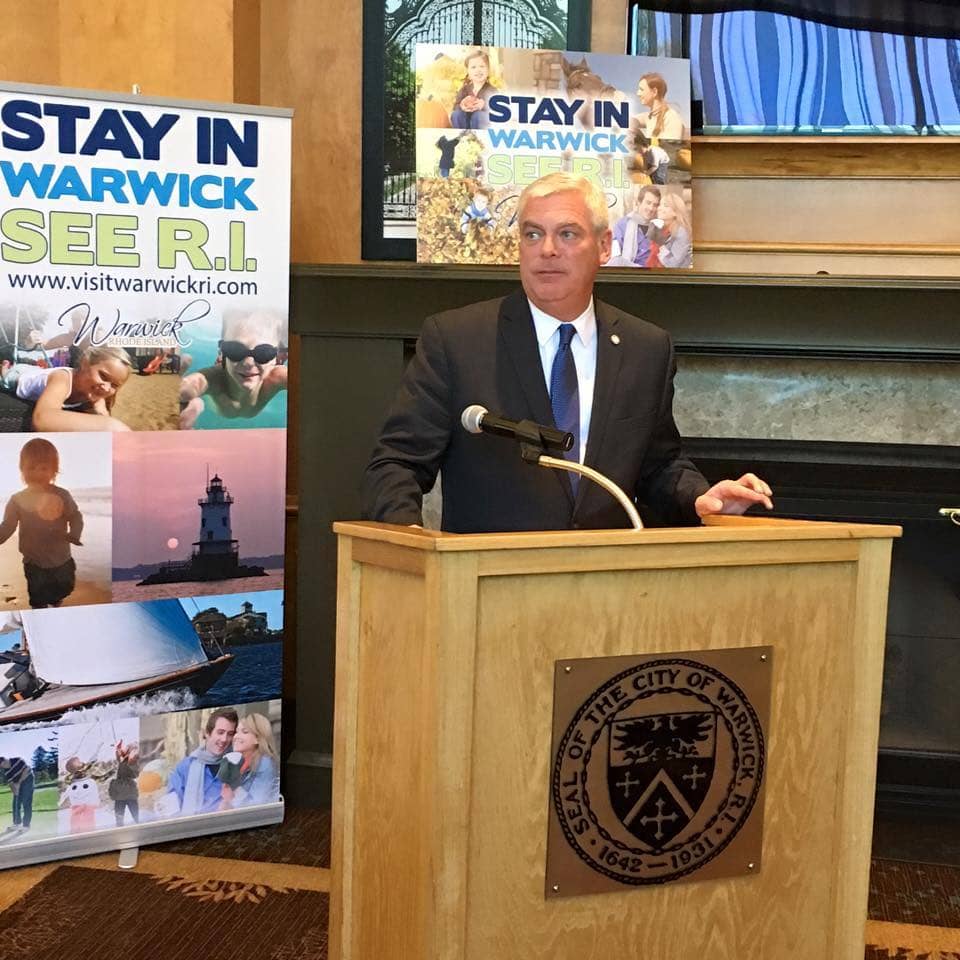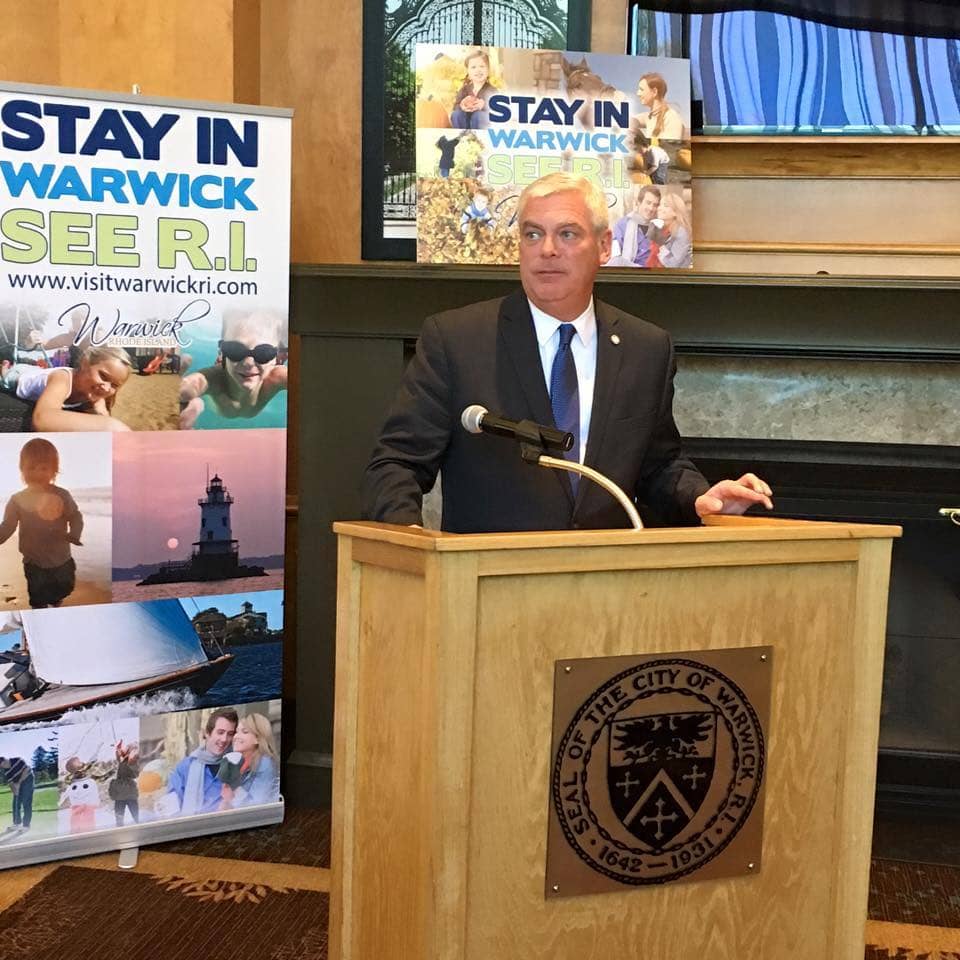 Warwick, RI – Business at Warwick hotels is up, bringing with it a boon to the city's economy, thanks to the city's advertising campaign, Mayor Scott Avedisian and the Warwick Department of Tourism report.
From June to August, the City's 16 hotels had an overall occupancy rate of 86 percent. Occupancy for June was up 2.4 percent, 7.5 percent in July and .10 for August. Revenue was up 7.1 percent, 12.6 percent and 7.4 percent respectively. Friday and Saturday nights in August were up more than 6 percent and secured a 96 percent occupancy rate overall.
That increase also coincided with an increase in the asking price for local hotel rooms. The daily average room rate was $100.73 this summer, up 5.74% from 2014's daily rate of $95.25, Avedisian said.
"I am thrilled with the summer occupancy rates. It's especially exciting when you think of the money that is then invested into the local economy – roughly $400– every time a room is booked," Avedisian said. He credited part of the success to the city's travel infrastructure, including T. F. Green and the InterLink.
Avedisian stopped at the newly renovated Holiday Inn Express to announce the news.  The hotel underwent a $4 million renovation back in May with updates made in all guest rooms, event spaces and the hotel's Great Room.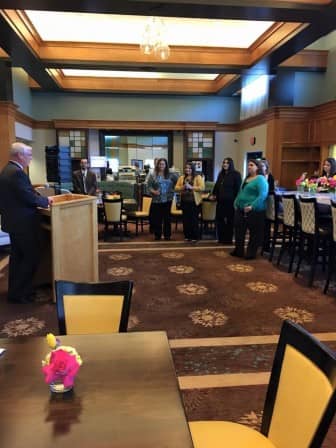 This year, a study commissioned by the Providence and Warwick Convention and Visitors Bureau, showed that 52 percent of leisure travelers in the area were from the Northeast, specifically Massachusetts, New York, and Connecticut. All of these areas are included in the city's heavily concentrated "Stay in Warwick, See Rhode Island" advertising campaign, funded from the hotel tax collected by the City's 16 hotels. The campaign, which includes television commercials, promotions, social media campaigns, and print and web ads, aims to capture targeted audiences who were uncertain about taking a leisure trip to Rhode Island. That effort,Avedisian said, has resulted in increased phone and email requests for visitor information and increased visitors to the department's Facebook page.
TripAdvisor, Twitter, and Instagram are also part of the department's marketing efforts, Avedisian added.
"The goal of our marketing efforts is to brand Warwick as an affordable and accessible gateway to see all that Rhode Island has to offer," said Karen Jedson, Director of the Department of Tourism, Culture, and Development.