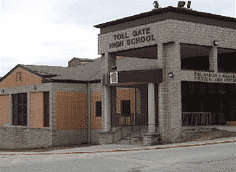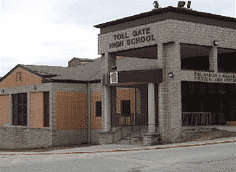 Warwick, RI – Tollgate High School will open as usual Thursday after a blocked sewer pipe prompted officials to send students home early Wednesday afternoon.
Warwick Schools Superintendent Richard D'Agostino said the problem was discovered at about 4 p.m. Tuesday, and school facilities personnel worked on the problem overnight and into Wednesday to fix the stoppage.
"We have no reason to suspect it's vandalism," D'Agostino said.
The blockage began to affect another section of sewer line in the school, the superintendent said, at which time he made the call to send students home for the day. Classes were cancelled at about 12:15 p.m., he said.
Plumbers were called in to use a Roto-Rooter to clear the line, and the problem was fixed by late afternoon Wednesday, D'Agostino said. He said school will open Thursday morning as usual.
The school's honors night ceremony Wednesday night was moved to Winman Jr. High School, 575 Centerville Road.