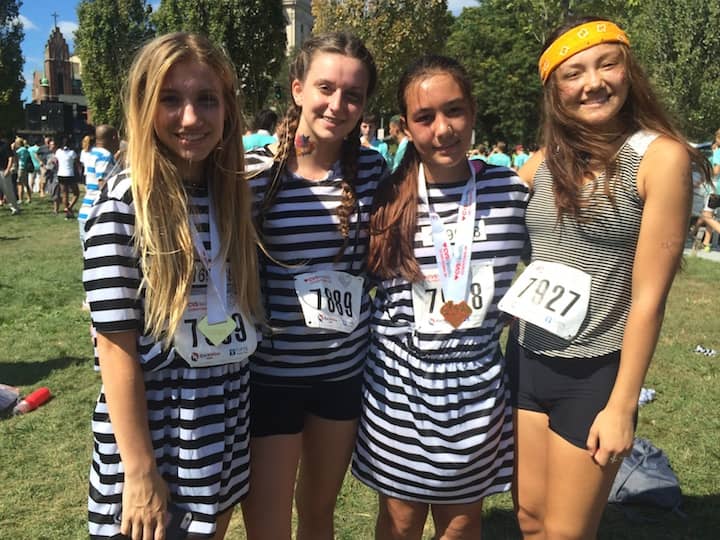 At roughly noon Sunday, Tollgate School students joined hundreds of high schoolers gathered at Station Park across from the State House, all dressed in themed costumes for the Tufts Health Plan High School Inspirational 3k.
The fun run draws the most spirited dressers of the day's running during the annual races. This year, spectators and high school runners were entertained by a dancing Spider-man among several super-hero costumed runners, hula-hoop wielding participants and Hawaiian shirts.
Tollgate students showed dressed in vintage black-and-white prison stripes, standing out somewhat from the rest of the colorfully clad crowd.
For a list of results for all the Toll Gate High School runners, check the Cool Runnings site.