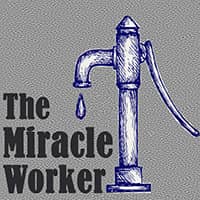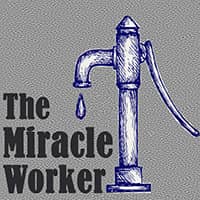 Warwick, R.I. — Ocean State Theatre Company will present William Gibson's Pulitzer Prize-winning play, "The Miracle Worker", the story of Annie Sullivan and her student, Helen Keller, March 30 – April 17, with a Warwick actress playing Keller's role.
"The Miracle Worker" dramatizes the volatile relationship between the lonely teacher and her blind and deaf  charge. Trapped in a secret, silent world, unable to communicate, Helen is violent, spoiled, almost sub-human and treated by her family as such. Only Annie realizes that there is a mind and spirit waiting to be rescued from the dark, tortured silence.
Producing Artistic Director Amiee Turner directs the cast, including Warwick's Laurel McMahon, portraying Helen Keller. OSTC regulars may remember McMahon from her performances as the Balloon Girl in "Gypsy", Tootie and an ensemble member in "Meet Me in St. Louis" and Young Cosette/Young Eponine in "Les Misérables".
McMahon, 9, attends St. Rose of Lima School in Warwick.
Boston-based actress Brittany Rolfs will make her OSTC debut as Annie Sullivan. Helen's parents, Captain Keller and Kate, will be portrayed by Kristin Wetherington, (who played Louise in last summer's popular production of "Gypsy") and Kevin B McGlynn, (who played Nathan Detroit in "Guys and Dolls").
Previews are scheduled for Wednesday, March 30 at 7:30 pm and Thursday, March 31 at 2 and 7:30 pm. for $39 per ticket.  
All other performances are $39 to $59 and will be held Wednesday (except April 6),Thursday, Friday and Saturday evenings at 7:30 pm, with matinees on Thursdays (exceptApril 14), Saturdays at 2:00 pm (except April 2 & 9) and Sundays at 2:00 pm. Conducting Conversations Live!, a free post-show discussion hosted by WCRI's Mike Maino, will follow the 2pm performance on Sunday, April 3.