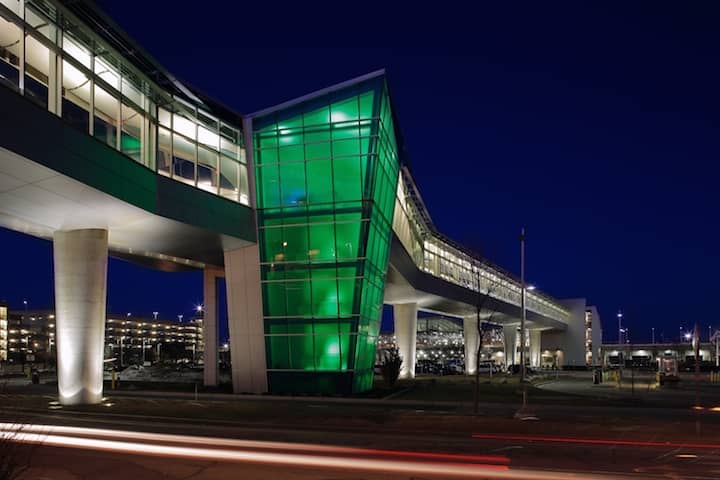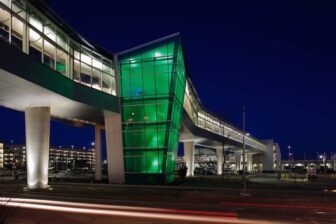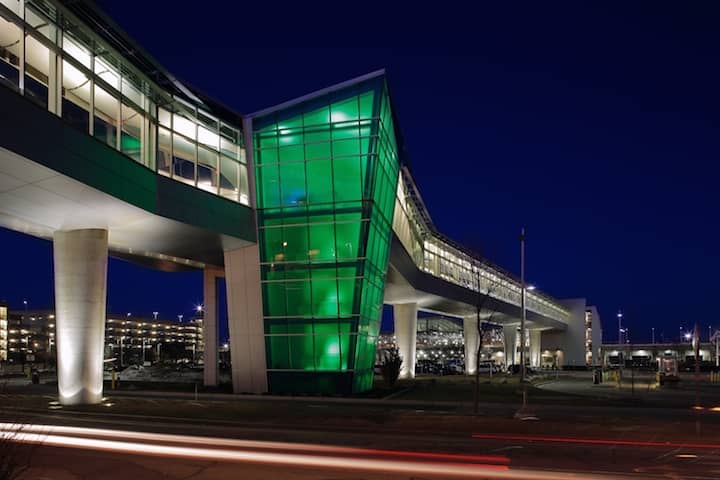 WARWICK, RI –T.F. Green Airport's new $4,725,000 Airport Improvement Program (AIP) grant will allow the international hub to add new restaurants, acquire vacant land, and update noise forecasting.
U.S. Senator Jack Reed announced the grant to the Rhode Island Airport Corporation (RIAC), which runs the airport, on Wednesday.
Reed, ranking member of the Appropriations Subcommittee on Transportation, Housing, and Urban Development and Related Agencies (T-HUD),  partnered with Chairman Sen.Susan Collins (R-Maine), on its FY2020 appropriations bill. The document provided funding to advance transportation infrastructure development, housing assistance, and community development.
"I want to thank Senator Reed and the entire federal delegation for their ongoing support of T.F. Green Airport," said Iftikhar Ahmad, President and CEO of the Rhode Island Airport Corporation.  "Federal investments such as this are vital in our efforts to upgrade our terminal and ensure Green Airport remains a welcoming and comfortable environment for all travelers.  In the coming months and years these upgrades will transform the look and feel of our state airport and ensure that all visitors have a positive first impression of Rhode Island."
According to Reed's office, the grants will be used for:
Terminal Renovations: $4,230,000
Federal funds will be used to renovate restrooms and other public facilities in the 24-year-old airport terminal.  The new upgrades, restaurants and concessions are part of a larger effort to transform the look and feel of the terminal by offering new amenities, restaurants and shops to travelers.  Among the new restaurants are Wahlburgers, Fuku Chicken, Hudson Street Deli, Federal Hill Brick Oven Pizza and Whalers Rhode Island.  New shops are expected to include Point Judith Market, Napatree Marketplace and others in addition to renovations of several existing businesses.  Renovations are expected to begin by mid-summer 2020.
Acquiring Land For Approaches: $405,000
This funding will be used for the purchase of 1.3 acres of vacant property within the Runway Protection Zone (RPZ) for Runway 16 at T.F. Green.  The acquisition will ensure proper land use compatibility within the RPZ.
Updating Noise Contours: $90,000
The Rhode Island Airport Corporation plans to update the airport's noise contours, which will depict estimations of current aircraft noise impacts as well as forecast potential impacts for the next five years.  The revised contours will be used to update the Noise Exposure Maps that were generated in 2010.
"T.F. Green Airport is an important economic engine for the state, and it also needs to be a good neighbor for the community.  These new federal funds will improve runway safety, ensure that the FAA and the airport have up-to-date information to assess and address the impact of aircraft noise on the community, and ensure that the airport is a welcoming destination for all who visit Rhode Island," said  Reed, who has helped direct over $200 million in federal funds over the last decade to make capital improvements to the airport
Seeking to enhance air safety and upgrade infrastructure, Senator Reed led efforts to include $17.6 billion for the Federal Aviation Administration (FAA) in the Fiscal Year 2020 Appropriations law, which will allow runway improvements at T.F. Green to remain on schedule.  In May, Senator Reed announced a $30 million AIP grant to RIAC for safety and efficiency improvements at the airport.