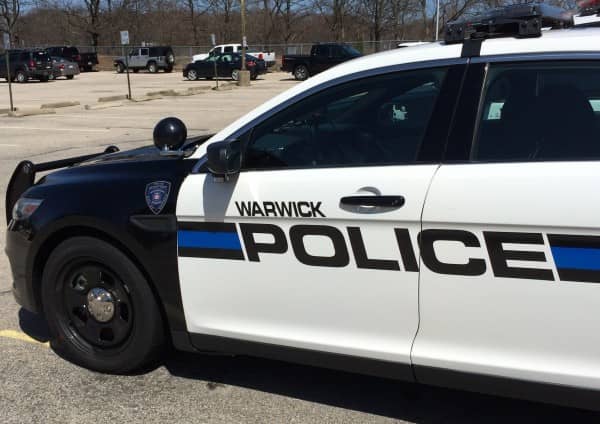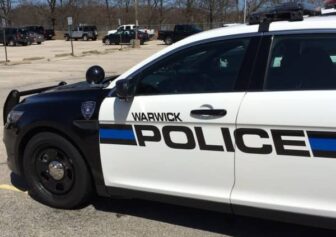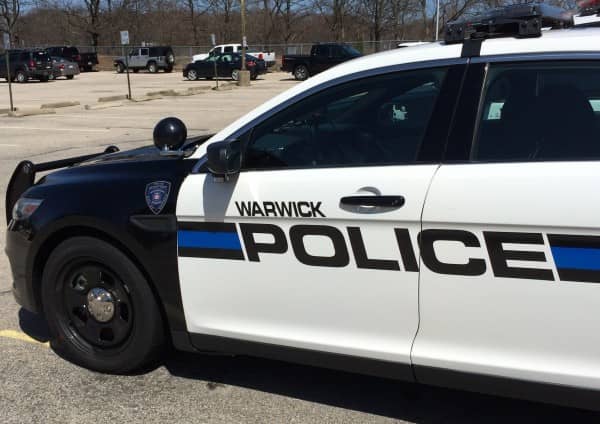 WARWICK, RI— Warwick Officer Kyle Fitzsimmons was on his way to a hit & run crash on Post Road near Sand Pond Road Feb. 7 at 6:41 p.m. when he spotted the teal 1996 Honda Civic reported to have left the scene, with heavy front-end damage, followed it to Quimby Street and arrested the driver.
Fitzsimmons reported that he spotted the Civic passing him as he drove east over Coronado Bridge toward the crash. Fitzsimmons turned to follow the car, which was traveling at 25 mph, using both north lanes as it proceeded on Jefferson Boulevard according to the officer's report.
The car signaled for a left turn and turned onto Quimby Street, then pulled in to a driveway on that street and parked. Fitzsimmons and Officer Justin Martin, who had also followed them to the area, parked behind the Civic and exited their cruisers to approach the driver, who had stayed behind the wheel.
Fitzsimmons noted that he could not see clearly into the car due to clutter in the back seat, and that the driver was sitting low in his seat, out of view. Because of this, according to the officer's report, Fitzsimmons drew his firearm and held it in the "low-ready" position as Martin readied his Taser.
The officers ordered the driver to put his hands outside the open driver's side window. He complied at first, then reached behind himself before the officers repeated their orders and he put his hands outside the window, according to the report. The driver was handcuffed from that position, then removed from his car and re-handcuffed with his hands behind his back before the officers secured him in Fitzsimmons' cruiser.
The driver was identified as Julio Rodas, 34, of 64 Swan St., North Providence. He told Fitzsimmons that he had crashed into the other car while attempting to avoid a car tail-gaiting him and revving its engine.
A witness to the crash,  who had  followed the Civic to read its license plate, called Warwick Police, continued following as Fitzsimmons' cruiser caught up to the car and arrested Rodas, described the crash to the officer, according to the report. The witness said he'd seen the Civic crash into the rear of the black 2002 Ford Ranger stopped in the left south lane on Post Road, then continue driving away.
Rodas told Fitzsimmons he had been trying to get away from the witness's vehicle at the time of the crash and that he had been unable to stop in time when the Ford Ranger stopped suddenly in front of him. Fitzsimmons noted in his report that the witnesses's vehicle was not close behind Rodas when he spotted the Civic, and that the witness showed up a few minutes after they stopped on Quimby Street.