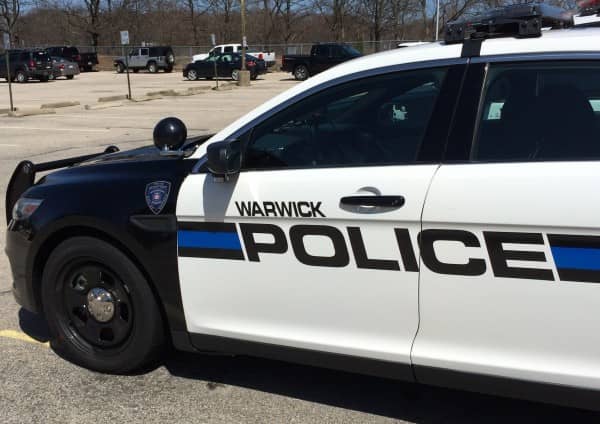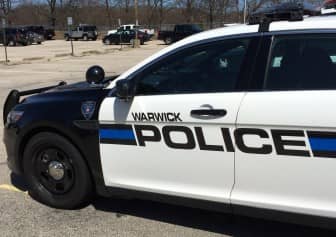 Warwick, RI —Warwick Police, alerted by an off-duty officer, stopped and arrested the driver of a black Subaru Forrester on Centerville Road riding on passenger-side rims after striking a curb April 11 at 10:45 p.m., charging him with DUI.
Officer Walter Larson reported he caught up with the SUV on the Rte. 117 exit ramp leading to Rte. 95 north, watching as the vehicle weaved negotiating the turn. Larson reported he saw the SUV swerve from the center of the lane over the white fog line in the road three times before it attempted to merge with Rte. 95 north traffic before he pulled the driver over.
Larson spoke approached the passenger's side of the SUV, and knocked on the window to get the attention of the driver, later identified as Albert Dessaint, 68, of 25 Cardora Ave., Warwick. Dessaint fumbled for the window switch, but couldn't find it, and made a move to exit the vehicle, which would've required stepping in the direction of heavy oncoming traffic.
Larson shouted at Dessaint to stay inside the SUV, and walked to the driver's side window, which Dessaint managed to roll down. Larson reached inside the vehicle and rolled down the passenger's side window, noting a strong odor of alcohol, then walked to the passenger's side of the SUV and asked him for his license, registration and proof of insurance.
Dessaint pulled out his wallet and Larson had to point the man's license out to him before he found it, on top of all the cards in one section, according to the officer's report.
Larson asked the driver what he had struck with the passenger's side tires, but Dessaint said he didn't know. The man told the officer he'd been drinking at Joke's in West Warwick.
When asked to step from the vehicle to perform sobriety tests, Dessaint struggled with the door lock and fell back into the vehicle, nearly falling over. The driver walked unsteadily around the SUV as Larson guided him to make sure he didn't fall into traffic, according to the officer's report.
Dessaint failed to follow instructions for a test of his vision, missed heel-to-toe cadence on every step of the walk-and-turn test, and nearly stumbled during the test, Larson reported. For his own safety, Larson did not ask him to perform at one-leg-stand.
Larson arrested Dessaint, and transported him to Warwick Police Headquarters, where he refused to submit to a chemical test.
Larson charged Dessaint with DUI, first offense, blood alcohol unknown, and was cited for lane violations, not using a turn signal to merge into traffic, and for refusing the chemical test. He is scheduled to answer the DUI charge in Third District Court on May 18.