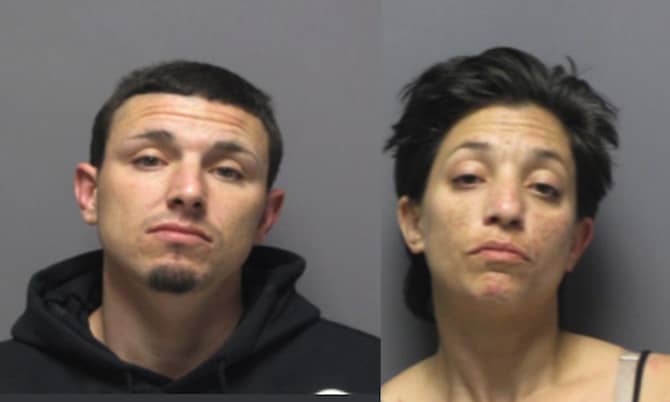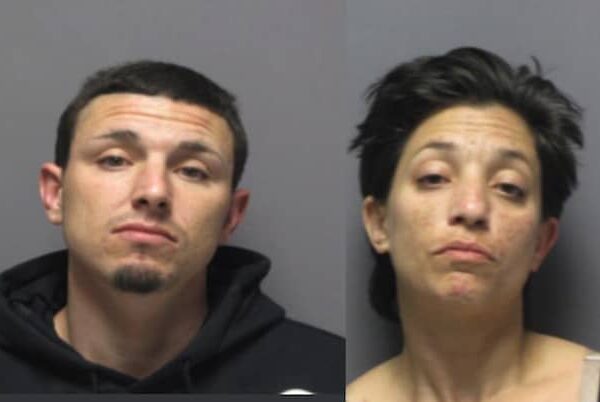 WARWICK, RI — A Warwick man and woman arrested on May 31 for leading Cranston police on a chase through several local communities are serving jail time for prior arrests and convictions.
Patricia Chivers, 33, of 168 Underwood Ave., was sentenced on Aug. 5 to a six-month term at the Adult Correctional Institutions, Cranston, on a charge of credit card fraud brought by Cranston Police in May, according to online police records.
Matthew Chivers, 29, is serving 18 months of a three-year sentence imposed for violating the bail terms set for one felony count of receiving stolen goods brought by West Warwick Police in January. Following the prison term, he will also serve 18 months' home confinement.
According to Cranston Police, Patricia Chivers was the driver of the vehicle that officers pursued through Scituate, Coventry, and West Warwick before it struck another car on Frenchtown Road in East Greenwich.
Cranston officers had located the Chivers' vehicle parked on Laten Knight Road, and when they tried to speak to the couple, police allege that Patricia Chivers drove away, running over an officer's foot in the process.
Following the collision in East Greenwich, Matthew Chivers fled into the woods before East Greenwich Police caught him at a nearby Dunkin Donuts.
Police charged Patricia Chivers with one count each of felony assault, reckless driving/eluding police, obstruction of an officer, and driving with a suspended license, and Matthew Chivers with one count of obstructing police.
She is next due in court for a prearraignment hearing on those charges on Aug. 26, while Matthew Chivers was sentenced to a one-year suspended sentence and one year's probation on the obstruction charge.