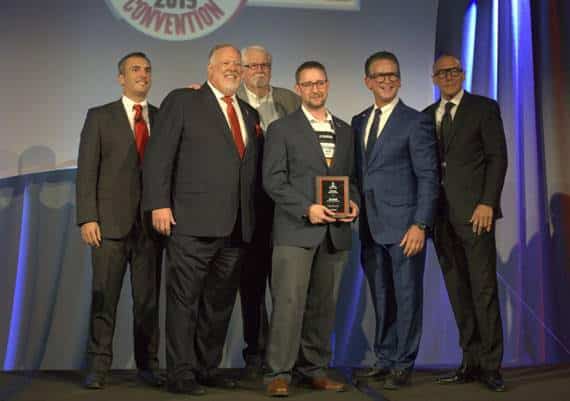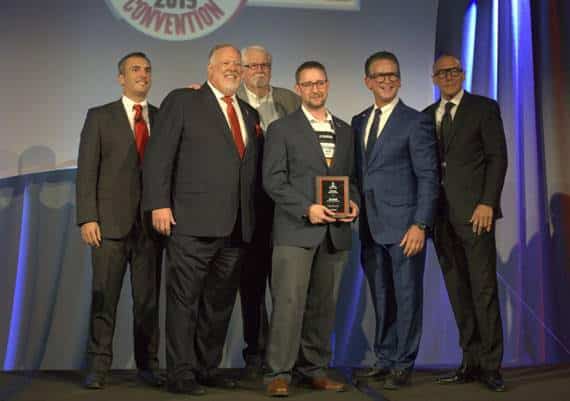 WARWICK, RI — Chris Sanford, owner of PuroClean Disaster Restoration in Warwick, was recently awarded PuroClean's Brand Promise Award at the company's convention in Detroit, MI.
"It is an honor to be recognized by PuroClean as a person who embodies our team's core values and servant heart," said Sanford. "Together, as one team, we can achieve anything and with the support of all of our franchise owners, we can showcase the strength of PuroClean's brand and the promise we make to each of our customers."
Selected from among more than 280 franchisees across North America, Sanford was recognized for his "unparalleled teamwork, loyalty, dedication to the brand, camaraderie, service excellence, and ultimately doing whatever it takes every single day," according to a company press release.
Sanford opened PuroClean Disaster Restoration in 2007 to provide water damage remediation, flood water removal, fire and smoke damage remediation, mold removal, and biohazard cleanup to commercial and residential customers while remaining an active member of the U.S. Navy.
Following an 18-month deployment to Uganda and resulting drop in business during his absence, Sanford "worked tirelessly to reverse the downturn," the company noted, bringing the company's performance back to its former levels.
"We are proud to have exemplary franchise owners like Chris in the PuroClean family who are not only passionate about helping their local communities, but helping the brand grow as a whole and implementing innovative initiatives that align with our mission to lead with a servant heart," said Steve White, PuroClean President & COO. "We look forward to seeing his passion continue to shine through each of our franchise owners as they also work to embody our brand promise."
PuroClean also noted Sanford's support for military veterans through initiatives such as leading the signing of the Statement of Support Program at this year's annual convention. The Statement of Support Program is the cornerstone of the Employer Support of The Guard & Reserves (ESGR)® program, which encourages employers to advocate for participation in the military. Currently, around 15 percent of franchise owners and team members have a background in military service, including White, who is a veteran U.S. Army Captain.