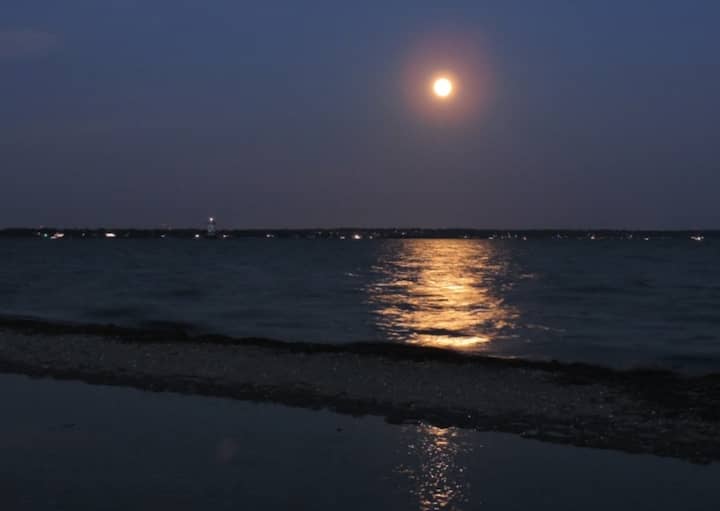 Warwick, RI – Monday gifted stargazers with the first "supermoon" of 2015 — a full moon near its closest point to Earth for the month, as explained by earthsky.org — and local photog Lincoln Smith has photos of the event.
Smith captured the celestial event from the vantage of Conimicut Point, where the larger-than-usual-seeming moon dominated the horizon.
Keep watching the sky on Sept. 28, when the year's closest supermoon will occur, according to earsky.org.
In the meantime, there are always Linc's photos.